Published:

22 Jun 2021
8 ways to connect with Ben Nevis (from near or far!)
Even if you have never been to Ben Nevis, that does not mean that you can't love it, be inspired by its wildness, or take action and care for it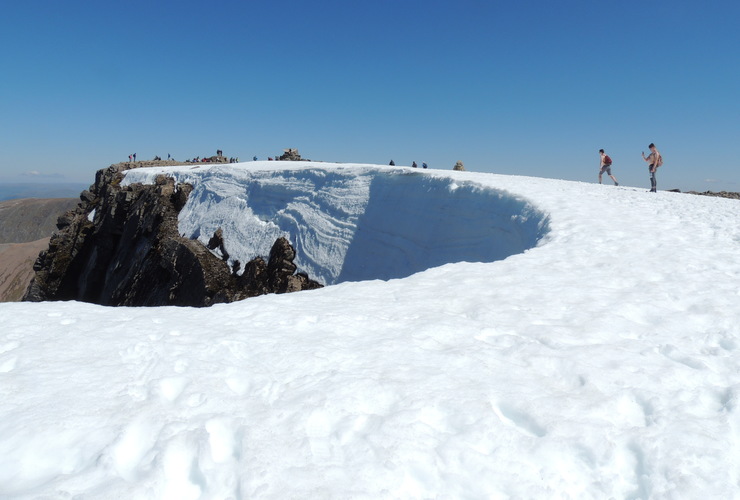 Ben Nevis is one of the most well-known and iconic mountains in the UK and the John Muir Trust has owned and cared for Ben Nevis for over 20 years!
Here are some ideas, activities, and resources to connect with and value Ben Nevis from your doorstep:
We have created a fact sheet and some activity resources for you to use to find out more and connect and value this iconic wild place. Check them out and use them as you wish!

Walk/jog/cycle/canoe (or any other journey you can think of) 10 miles (the length of the famous mountain track) and journey to the top of Ben Nevis! Take care of nature on your journey by collecting litter or raising money for our Nevis 21 Appeal.
Climb 1,345m – Where is your nearest hill? Can you make it to the top of your Ben Nevis? Try and walk up and down however many times it takes to get to 1,345m! Tight on time or live somewhere flat? Try this on a set of stairs or an indoor climbing wall – you could do it in chunks so it doesn't get boring!
Check out Ben Nevis for yourself using this 360 interactive map
The John Muir Trust looks after Ben Nevis; if you were looking after it, what would you do? Share your ideas with us using #Nevis21
What do you think Nevis should look like in another 21 years? What would you like to see the John Muir Trust doing to support this beautiful landscape? Get creative and share your ideas, we want to know what you think– write us a letter, share your ideas on social media, make a film or a PowerPoint presentation.
In 1885 a hotel opened at the top of Ben Nevis! Unfortunately it closed in 1916, but during its existence the hotel offered dinner, bed and breakfast. Why not design an appropriate dinner and/or breakfast menu that you would serve to weary travellers at the hotel and make it for your friends/family? You could even dress up in Victorian clothing to make it an extra memorable meal.
Ideas for cross curricular learning – share with your teacher, class or pupils?
Art – create a piece of artwork to represent Nevis in the past, present or future.
Science – biodiversity – what lives there, what can we do to help improve the biodiversity, what issues might Ben Nevis face now and in the future, how might climate change affect Ben Nevis – what actions can be taken to protect Nevis? Why is it important to protect Nevis and other wild places like this?
English – write a poem or a short story about Ben Nevis, write a fable to teach people about the importance of looking after Nevis, create a PowerPoint presentation about Nevis, or make a film
Geography – learn about how Nevis was created, how does it compare with other mountains in UK and beyond?
Learn more about Nevis
Find out more about the conservation work the John Muir Trust does on Ben Nevis
Learn more