raised so far
All funds raised through this appeal will go towards conservation and engagement work at Nevis
Help care for one of the UK's most important wild landscapes
During the Covid-19 pandemic, our human need to connect with nature and the outdoors has become ever more apparent. Wild places like Nevis offer somewhere to escape, to breathe. It's more important than ever that we ensure the value of wildness is understood, and that these irreplaceable landscapes have the exemplary care they need.
It is a great privilege and responsibility to have managed Ben Nevis over the past 21 years, but we need your help to repair ecosystems, protect fragile habitats and face the growing challenges of the climate emergency.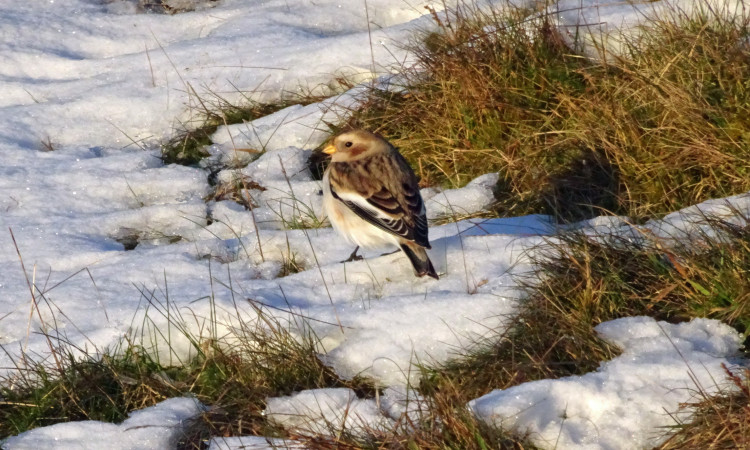 Your gift can help protect and restore wild habitats
The Ben Nevis Special Area of Conservation contains a diverse range of habitats, from exposed mountain crags to ancient woodland and carbon-capturing blanket bogs, and supports one of the richest and rarest collections of wildlife in the UK. Your support could help bring at risk or declining habitats back into favourable condition and increase biodiversity, and establish a new peatland restoration project to prevent erosion of exposed peat and store carbon.
Your gift can help manage visitor impact
During the past decade, visitors have increased from around 100,000 each year to 160,000, meaning continuous management of the mountain track is required. This is costly and challenging at such high altitudes. Our volunteers also undertake regular litter picks. Your support could help provide urgent repairs to a high section of the summit path, maintain the historic Steall Gorge path, and encourage and enable responsible access across the Nevis area.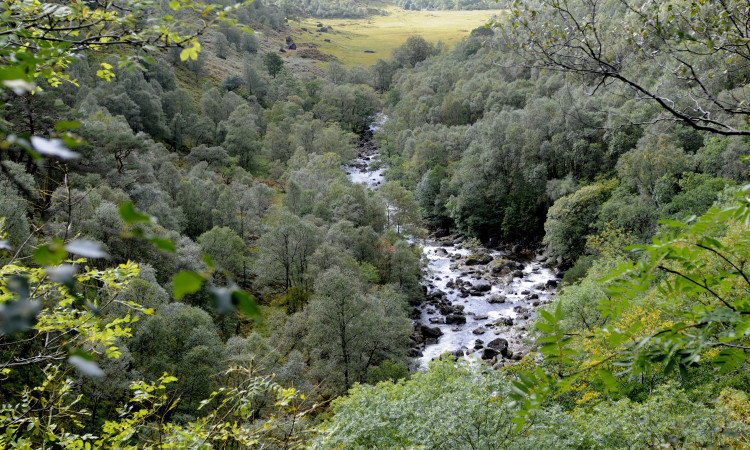 Your gift can help woodlands regenerate
Steall Gorge is a densely wooded area that includes remnants of ancient Caledonian pine forest. We manage deer to help these native woodlands regenerate naturally. However levels of browsing are still high and new trees still struggle to grow. Your support could help increase sustainable deer management to help natural woodland regeneration, and develop opportunities for woodland creation and montane woodland recovery.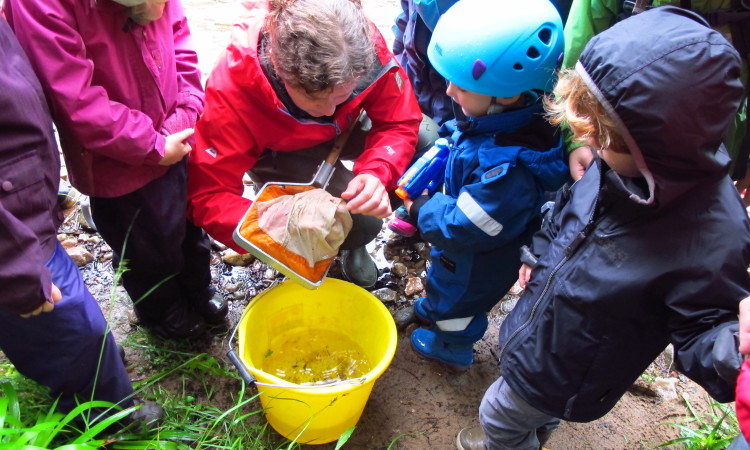 Your gift can help provide education and engagement
At Nevis, we work to increase engagement and awareness within the local community through talks, volunteer events and educational opportunities with local schools and colleges, as well as supporting the delivery of the John Muir Award in the surrounding area. Your support could help engage more young people with active conservation work, and refresh our interpretation to encourage responsible access and educate visitors about the importance of the Nevis area.