16 Nov 2021
Field Notes: Slip hazard
Glenridding Common Manager Pete Barron uses some innovative techniques to tackle a tricky landslip near Helvellyn.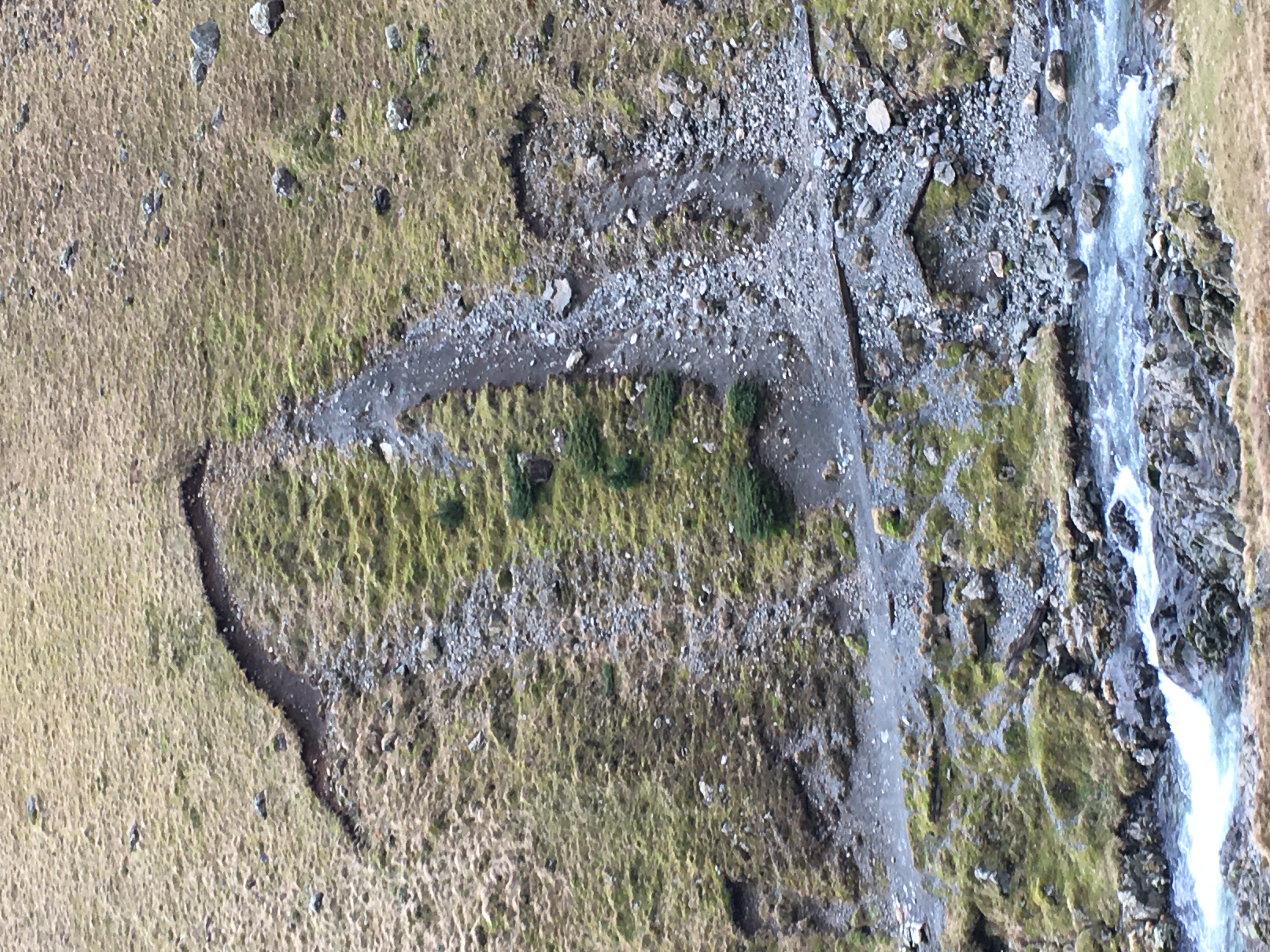 I have been watching this landslip putting gravel and stone into the beck on Glenridding Common for many years. The downstream effect of this gravel - and in particular the fines - can potentially compromise spawning salmon and the rare schelly in Ullswater.
The National Park Authority has made numerous attempts to stop the gravel flow and stabilise the path, none of which have been successful due to the amount of water flow moving the exposed substrate and on to the path. Our latest idea is to stabilise the uphill gravel source by using coir matting - a material used elsewhere in the National Park.
This October we dug the coir matting into the slope, pegged it and then seeded the area with a special seed mix used for sensitive upland locations containing largely native species.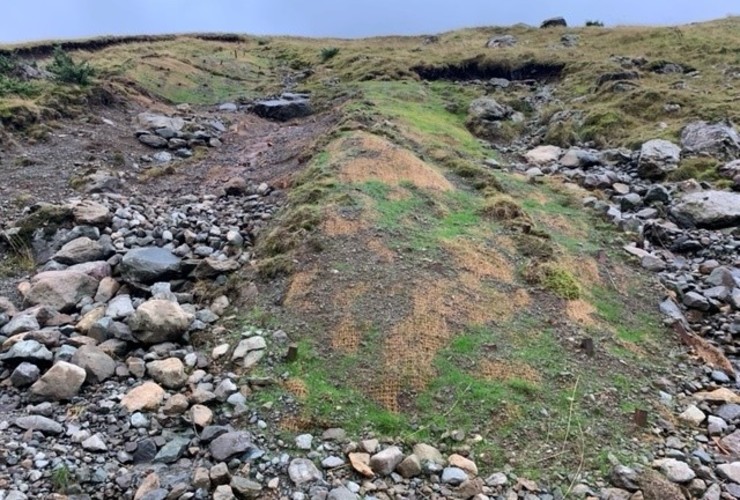 To cap it off we added Seed Aide - a material based upon compressed paper which swells when damp - over the top of the seed. As well as creating a microclimate that encourages the seed to strike, the material has the added benefit of being coloured turquoise when it's first put down which tends to deter sheep from grazing the repaired area.
The first phase of the work, completed in October, is growing well and we hope the seed strikes before winter conditions appear. Some luck is involved in the initial stages as very heavy rain could compromise the work under the matting. Time will tell, but we are optimistic that we may finally have stabilised this mobile slope.
Once the grass grows, the final addition will be to plant juniper seedlings grown from onsite seed to add further stabilisation and habitat value to the work. These seedlings (like the one pictured below) are now over four years old and can be planted next year.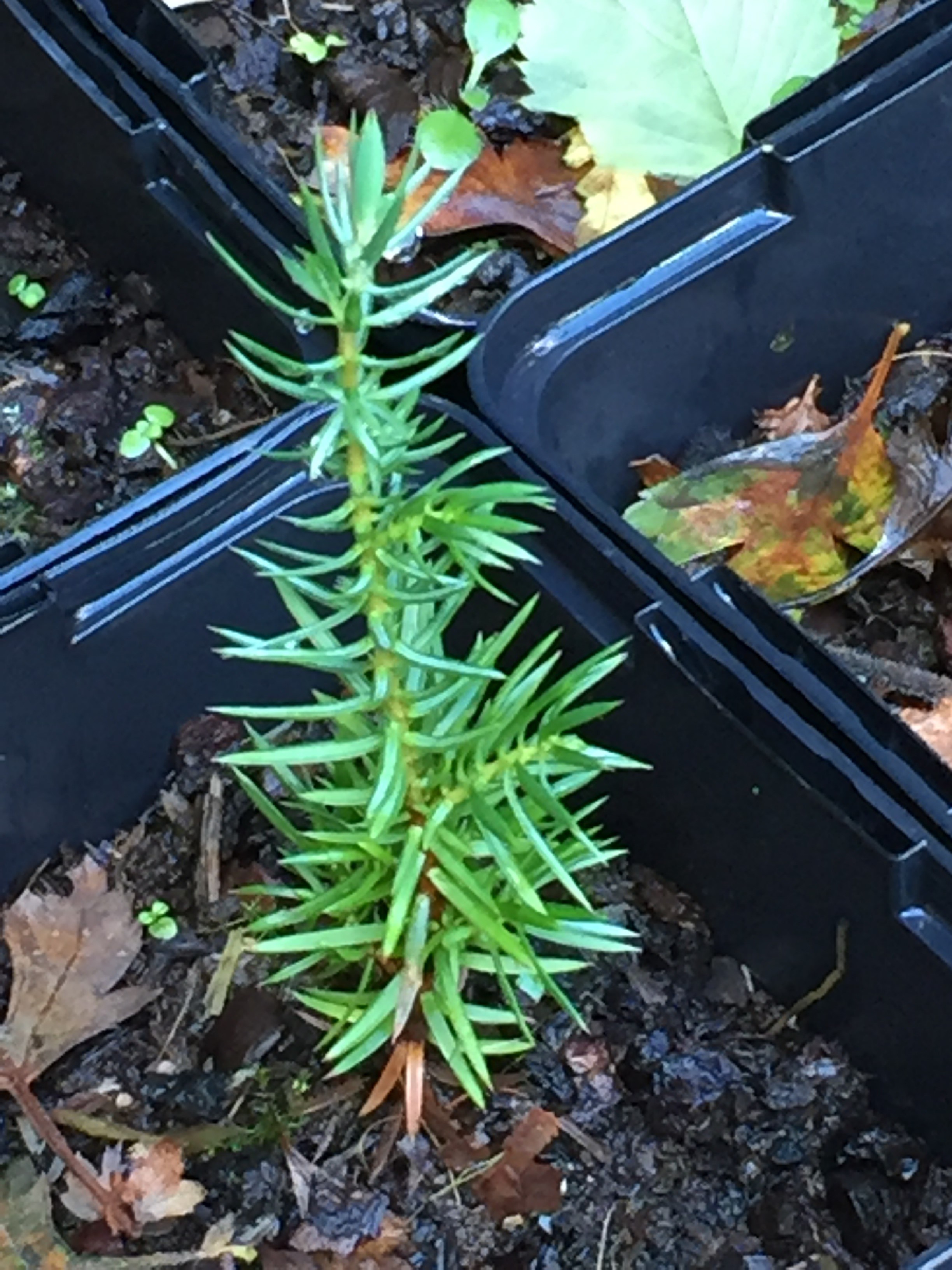 Huge thanks to Matt, Rob and Fix the Fells volunteers who worked on the ground with Isaac to complete this project. We are extremely grateful.