17 Dec 2021
Field Notes: Happenings at Glenlude in 2021
We've many memorable moments and achieved a great deal at Glenlude this year - Glenlude Manager Karen Purvis shares some of the highlights.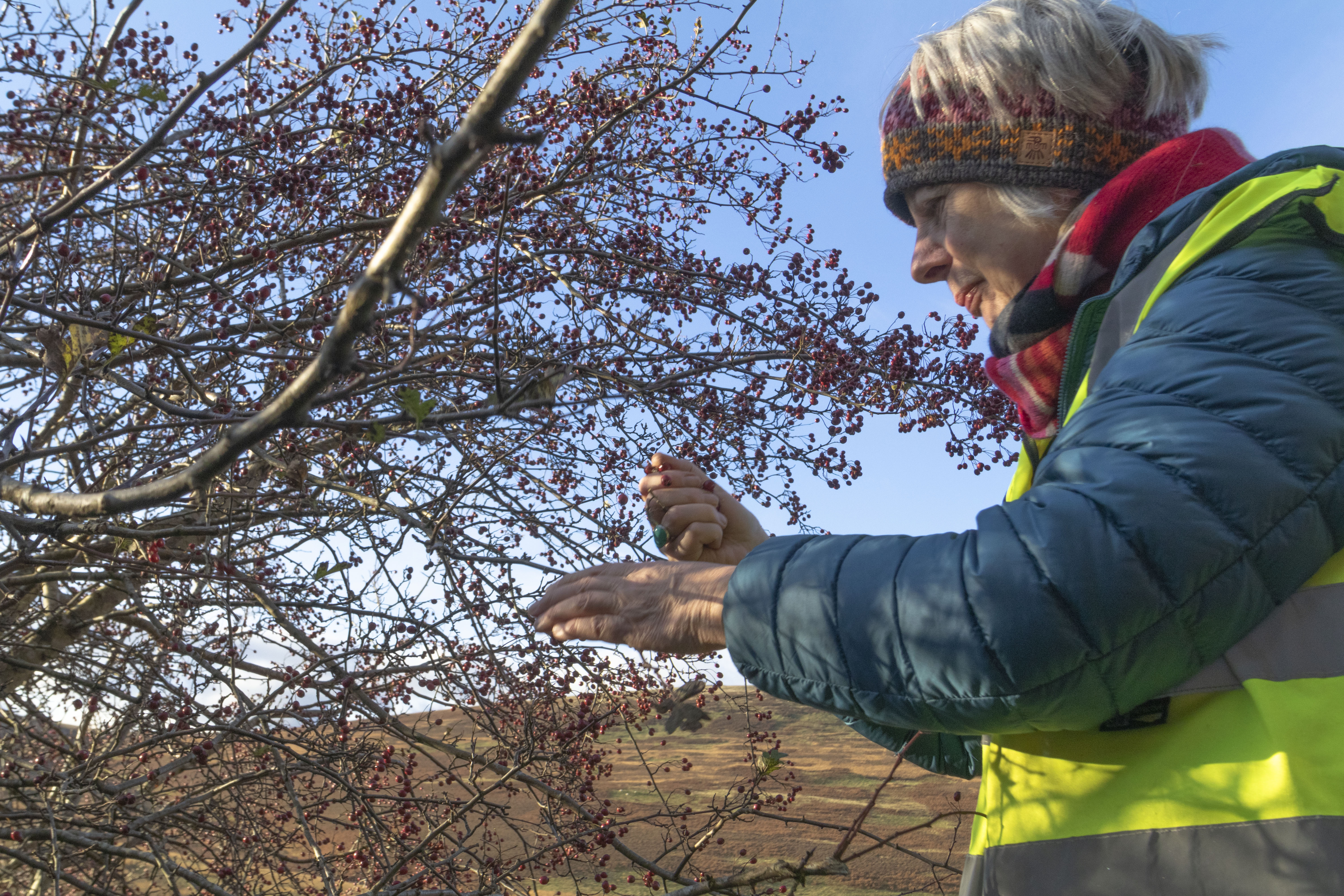 This year, Glenlude Conservation Officer Sarah Livingstone and I hosted more than 30 work party days. Twenty of our core volunteers gave over 100 days of conservation work and everyone contributed hugely to our rewilding project at Glenlude in the Scottish Borders.
Our volunteers work on a variety of tasks: helping us maintain the hut and other infrastructure on site; keeping our firewood business going; as well as improving brash hedges, planting and maintaining trees, collecting seed (pictured above) and working in the tree nursery.
We have had good success growing on alder, oak, hazel, rowan and rock rose – the latter will help encourage more butterflies on site.
Two of our woodland areas expanded this year. Jamie's Wood has an extra 760 saplings, while the Phoenix Forest now has an additional 850 birch and oak saplings.
Our new native woodland is attracting more biodiversity and we recorded 32 species of breeding birds and saw an abundance of adders on site in 2021.
Looking to reduce our carbon footprint, we welcomed back our four-legged friends from Teamwork Horse Logging who helped us move timber on the north side of Glenlude. We also hosted a scything workshop where volunteers joined us to learn how to use traditional Austrian scythes to cut grass and paths around the orchard.
Many thanks to everybody who came on site this year, made a contribution to the work at Glenlude and kept us going with their smiles and questions. We look forward to seeing you again next year – we have more exciting projects in the pipeline as well as the ongoing rewilding conservation work.
Photo by Susan Allan shows a volunteer collecting tree seed