Glenlude
Glenlude covers 149 hectares (or 208 football pitches) on the edge of the Southern Uplands, close to the Southern Upland way. We're engaging volunteers in a 20-year plan to restore this former sheep farm and conifer plantation to a mosaic of native habitats.
The land was kindly gifted to the Trust in 2003 by the late Sheila Bell who wanted to restore this small corner of the Scottish Borders. Despite its small size and the impacts of agriculture and forestry, it has a wide range of habitats. These range from open grassland on the top of Glenlude Hill at 470m, down to the watershed between the Mountbenger Burn draining to the Yarrow, and the Paddock Burn draining into the Tweed alongside a strip of native woodland stretching north towards Traquair.
What we're doing
Our aim at Glenlude is to demonstrate exemplary land management in the community. We set out to engage with people from all walks of life, especially those who have limited access to wild places.
Together, we work methodically to replace the continuous cover forestry with native broadleaf trees and introduce some native woodland on the open grassland. The trees we plant are grown from seed collected locally and grown in our tree nursery.
Amongst other tasks we show volunteers how to plant and maintain young trees, monitor plant and animal life, as well as how to weave felled conifers into robust brash hedges. These hedges are a more sustainable way to protect tree seedlings from roe deer browsing.
We want to make the process of caring for Glenlude completely inclusive - as enriching for those who visit and volunteer as it is for the land.
A hub for volunteering
Glenlude enables learning about nature and enjoying the benefits that wild places can offer, such as fresh air, exercise and a better state of mind.
Volunteers have built all the infrastructure at Glenlude. This includes the tree nursery with poly tunnel, a hub for volunteers, the composting toilet, firewood store and a wild camping area.
Volunteers include schools and groups undertaking their John Muir Award, John Muir Trust Members and Edinburgh based youth engagement charity The Green Team.
Phoenix Futures - a UK-wide drug and alcohol rehabilitation charity - now manages a part of Glenlude known as the Phoenix Forest, Scotland. Jamie's Wood - a project in memory of Jamie Gardiner (1994-2017) - is fundraising to plant and nurture 1,500 trees on the northern side of the property.
Many volunteers are dedicated regulars, but for others Glenlude is their first experience of getting closer to nature. Their legacy will be a flourishing woodland and increased biodiversity in the decades to come.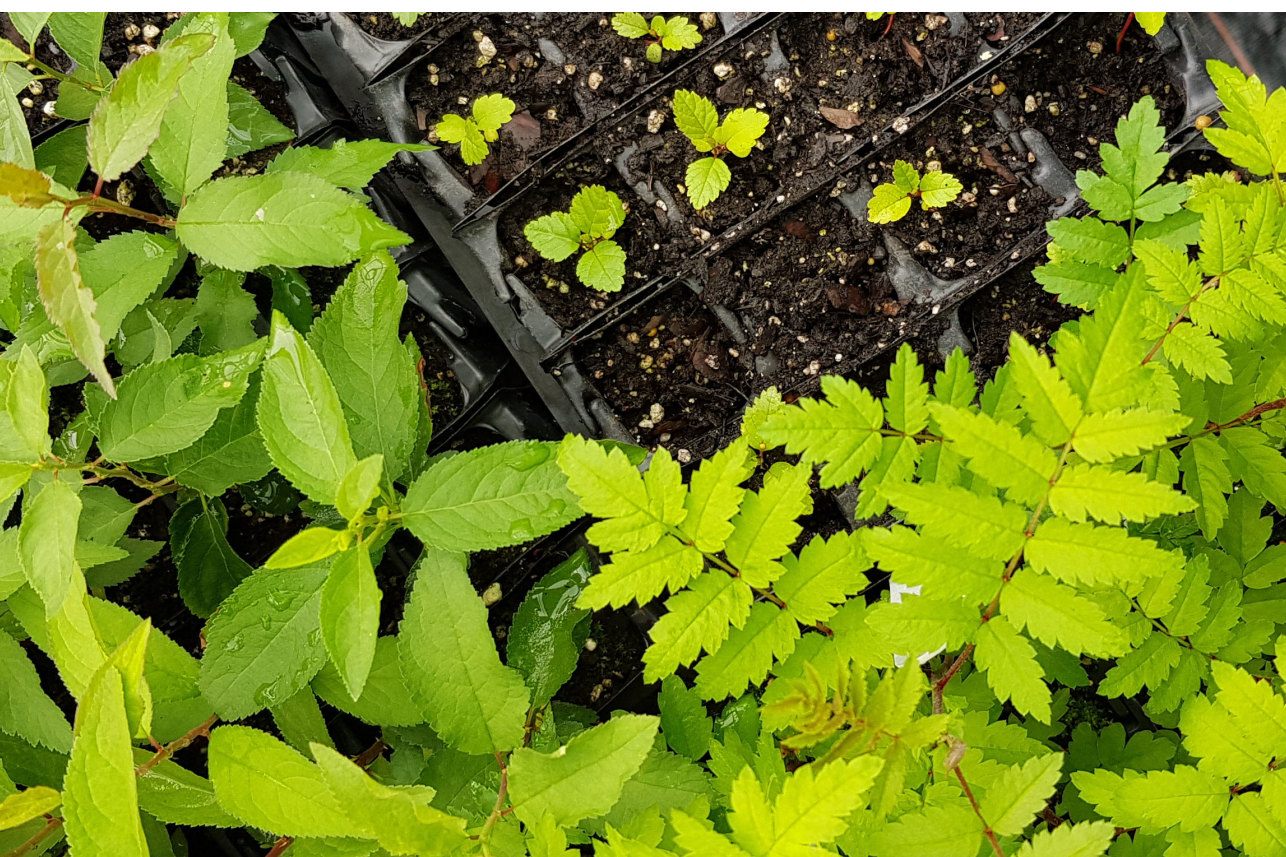 Plant a tree at Glenlude
Give a unique gift that supports work to restore native woodlands
Wildlife at Glenlude
Wildlife includes roe and sika deer, red squirrel, pine marten, otter, adder and palmate newts; bird species such as buzzard, barn owl, black grouse and crossbills migrating through. There's also a wide range of invertebrates, and some UK Biodiversity Action Plan Priority Species such as Northern Brown Argus and Small Pearl-bordered Fritillary butterflies.
Surveying Glenlude's wildlife
In 2018, as part of Chris Packham's UK Bioblitz, staff, volunteers and expert naturalists recorded over 400 species at Glenlude in 24 hours.
Find out more