13 Sep 2022
Community helps re-imagine Strathaird
Over 100 people shared their views on potential development oportunities at Strathaird on Skye, focusing on innovative solutions that address both global crises and local issues.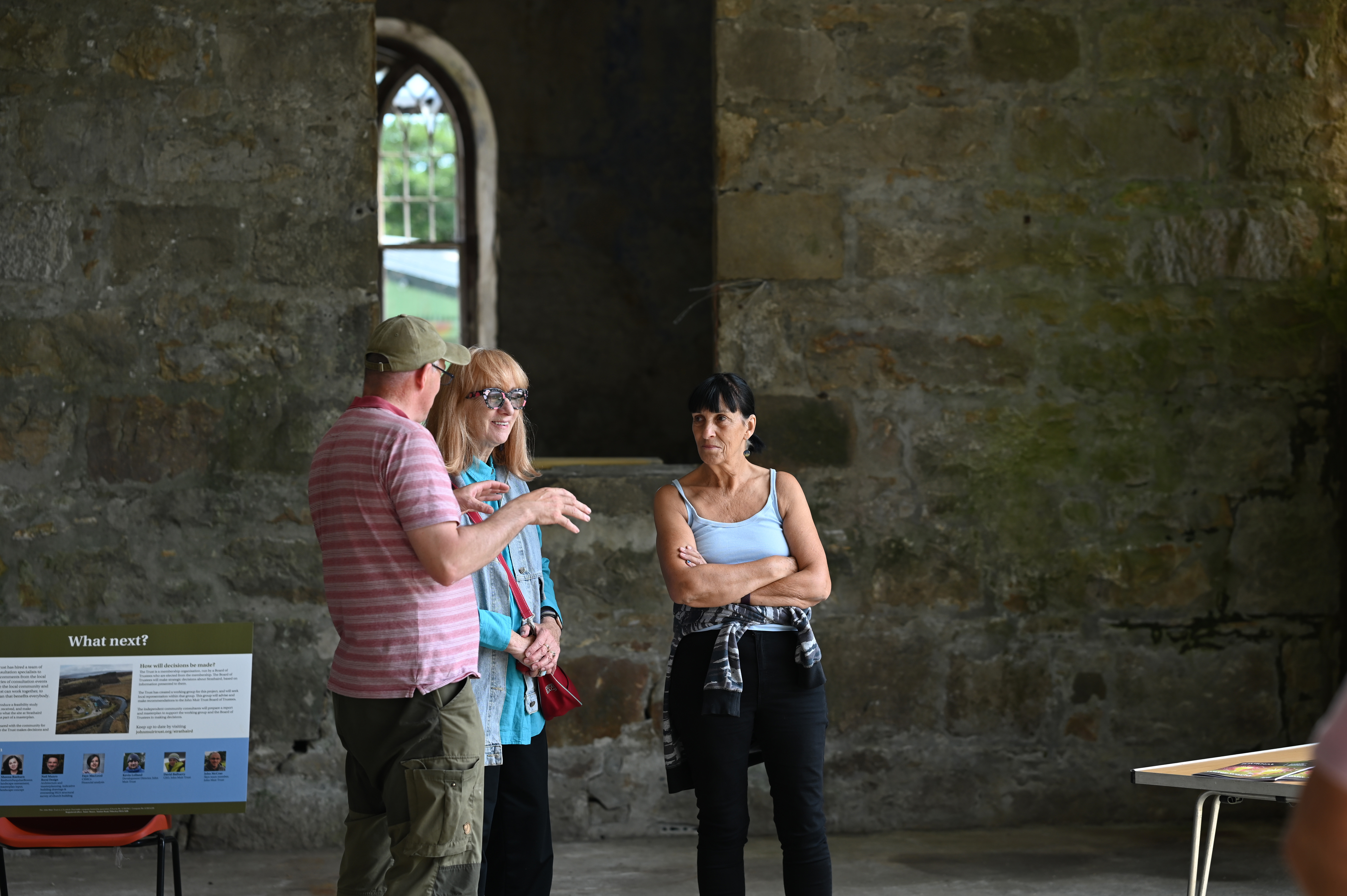 The community local to Strathaird on the Isle of Skye was invited to take part in three consultation events at the end of August. The focus was on a site managed by the Trust at Strathaird, which currently hosts a disused fish hatchery, several underutilised buildings and a former church.
Led by a team of consultants engaged by the Trust to identify development opportunities at Strathaird, the events were well attended. Thirty-six people came to Friday evening events at Elgol and Broadford, while 68 adults and 20 children attended the Saturday event at Strathaird.
The events were a chance to explore how the local community and the Trust can work together to bring forward a plan that benefits everybody. Feedback shows a wide range of ideas, issues and solutions were discussed, with common themes already starting to reveal themselves.
The Trust will continue to work closely with local people as work on the project progresses. To support this, we are recruiting a Community Representative who will be part of a working group that oversees the project. If you live locally to Strathaird and are interested in this opportunity, you can find out more here.