20 Feb 2023
John Muir Award makes an impact in 2022
John Muir Award activity continued to build last year, with participation in the Trust's 25-year-old Award scheme increasing by almost a third since 2021. Here are some of the highlights from around the UK.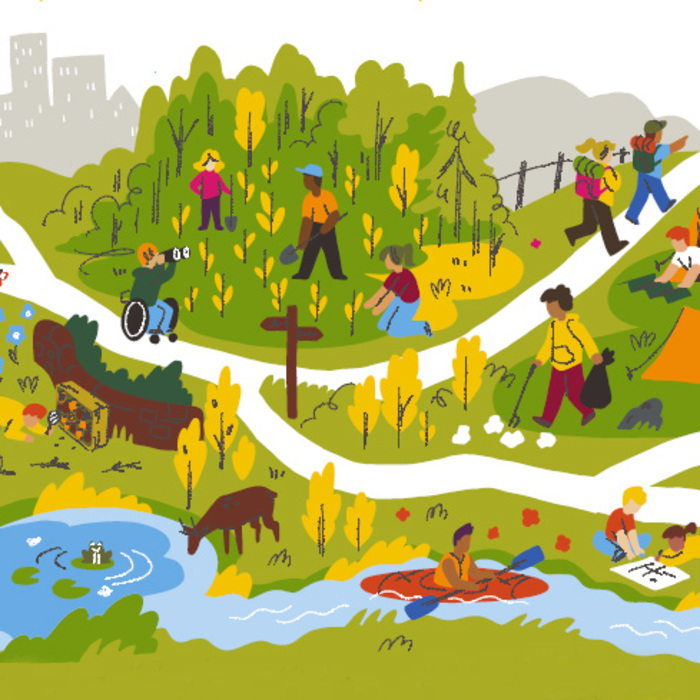 In 2022, 31,278 John Muir Awards were achieved across the UK – from Ballater and Belfast, to Bangor and Brighton – an increase from 21,813 Awards achieved in 2021.
John Muir Award participants spent an average of seven hours conserving wild places and 28 per cent were achieved by people experiencing some form of disadvantage either socially, physically, or financially.
Scotland
Last year saw Scottish schools achieve 14,183 John Muir Awards. We currently work with 372 schools across Scotland to provide the John Muir Award in 32 local authority areas.
As well as working with our Scottish partners to launch a handy nature award resource, we participated in a consultation, highlighting the importance of: promoting Learning for Sustainability (including Outdoor Learning) as an entitlement for all learners. We were delighted that the resulting Scottish Government report emphasised the role of learning outdoors and in wild places 'in the lifelong journey of all learners'.
England
In England, 2022 saw us celebrate our 11-year partnership with the Lake District National Park. Since 2011, we have seen almost 27,000 (mainly) young people achieve a John Muir Award and have trained over 400 leaders from schools, outdoor centres, conservation organisations and community groups who deliver the John Muir Award. Meanwhile the Award continues to support the health and wellbeing of vulnerable adults such as those who are part of the Green Light Trust's Women's Wellbeing Project and Southampton City Farm.
Wales
We launched our first bilingual Curriculum for Wales resource in 2022, with 1,350 schools across the country receiving hard copies of the document in English and Welsh. Last spring, the team created a bilingual resource to support Wales outdoor learning week at the end of March.