24 Feb 2023
Trust supports new nature connectedness research methods
Workshop participants contribute to new report and help define what leads to young people's nature connection and the associated need to advocate and take action for wild places.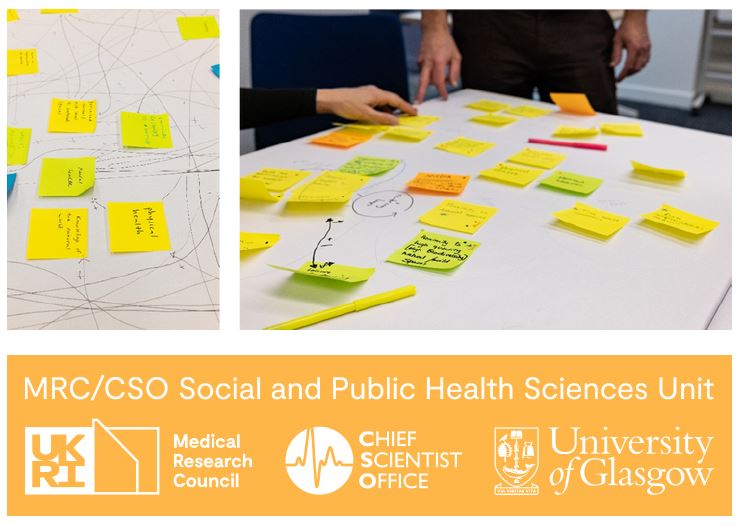 Last November, the Trust helped host a workshop to explore how Scotland's outdoor learning practitioners understand the formation of nature connectedness in children and young people.
Led by the University of Glasgow, our aim was to use participatory systems mapping (PSM) to examine the formation of nature connectedness and provide a theoretical framework for future research and interventions, designed to strengthen people's lasting bond with nature.
Fourteen participants attended the workshop, representing different sectors using outdoor learning approaches. These included: Scottish Government; youth awards; youth work; inclusion; teachers/schools; residential centres; community development and outdoor education.
Data was collected in the form of written variables, listener reports, and four systems maps. The participants helped us identify and consolidate over 100 variables into the 36 key variables that they considered most important. Variables that stood out as having the most connections were:
Affinity/emotion for nature
Child-led outdoor play
Pleasure/fun in nature
Carer/parent respect for nature
Time in nature with peers.
The next stage of research will be involve practitioner interviews and evidence triangulation.
The PSM workshop and report form part of a wider ongoing PhD between University of Glasgow and the Trust – focused on a systems perspective of the John Muir Award as a multifunctional intervention for environmental sustainability, public health and social equity in Scotland.
Image credit University of Glasgow.