1 Sep 2023
Field Notes: Active hope at Sandwood
Seasonal Ranger Janine Finlay reflects on her summer job looking after one of the UK's best beaches for people and nature.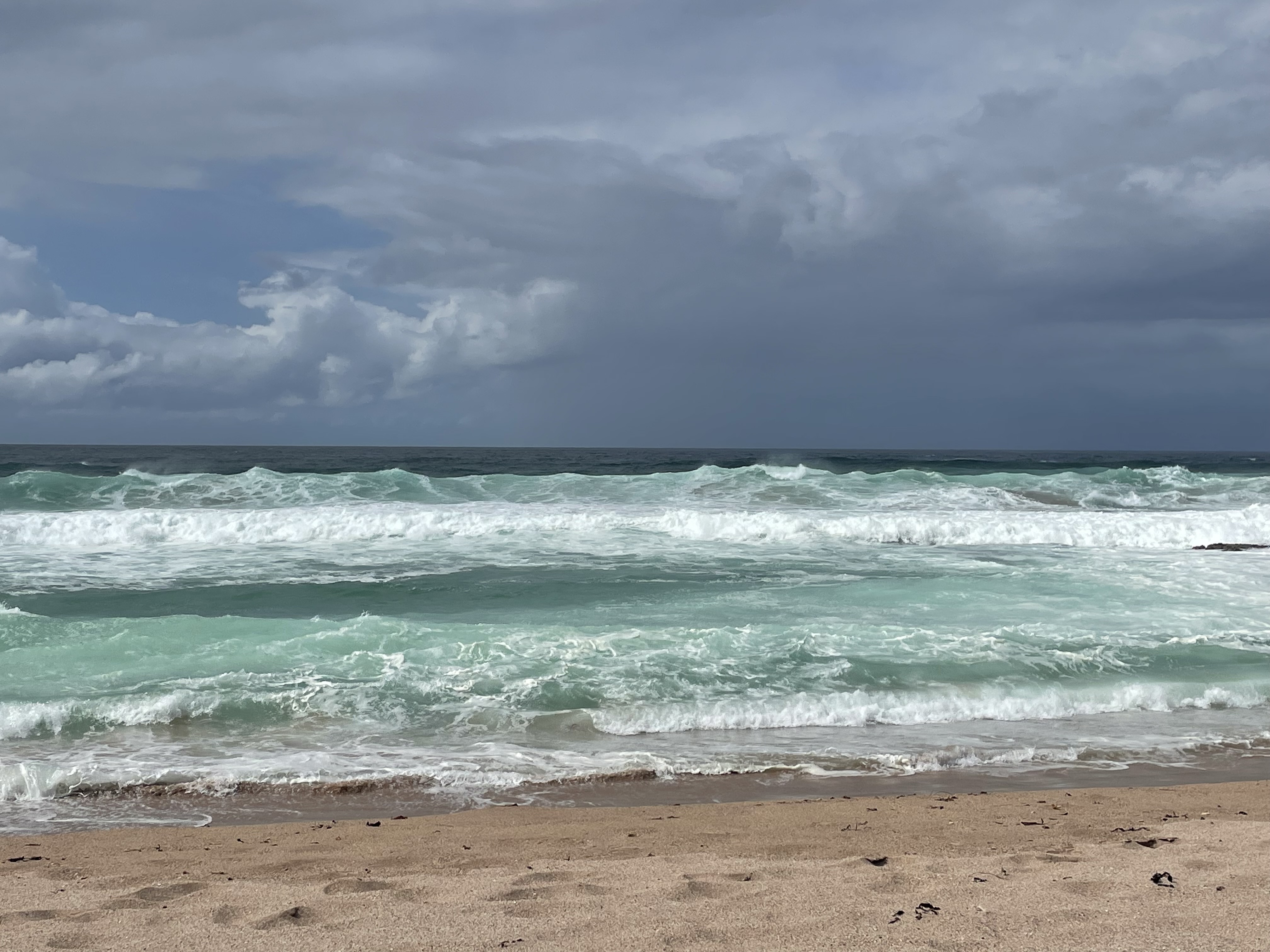 I'm the lucky person who helped visitors engage with the incredible wild places and spaces at Sandwood this summer. My focus was making improvements for everyone including the local community; keeping the sites clean for everyone (including wildlife) to enjoy and assisting with recording and observing the local flora and fauna.
I grew up in New Zealand and found my way to Scotland in 2011 to live a wilder life, immersed in nature. It's no surprise to anyone who knows me, that I've ended up working in one of the remotest places in the UK as a Seasonal Ranger – it is environmental restoration and deep nature connection that motivates me to get up in the morning!

Every day I learned more and more about this precious landscape and the people and wildlife that live here. There is a preciousness and delicate nature to the machair (rare grass and wildflower habitat) clinging to the coast, especially on Sheigra. By contrast, Sandwood Bay is wild in the truest sense of the word – gigantic muscular waves crashing hard against the shoreline, and powerful winds that make it almost impossible to wear a hat!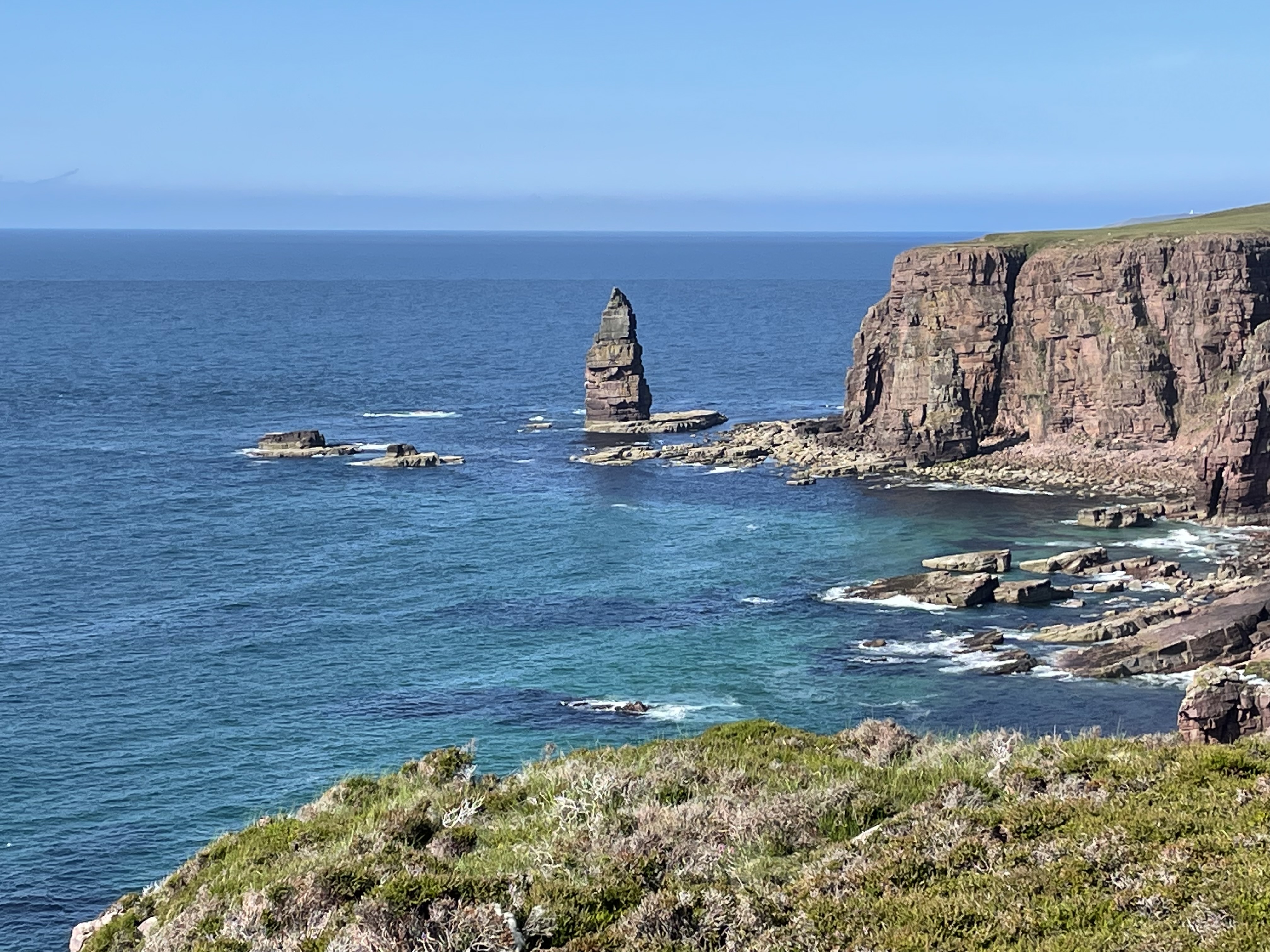 During my first week I helped Sandwood Conservation Officer, Lynn with a seabird survey: a day of intentional rambling, observing, (including mentions of flora like the gorgeous rock rose), recording, talking and sharing stories about nature, and even chancing on a mutual connection too in the world of Joanna Macy's 'Active Hope'.

A visitor shared with me that Great Skuas declined by 75 per cent on Handa in the past years, due to bird flu. Our seabird survey was surprising, fewer fulmars, kittiwakes, and puffins (zero) than I expected. This is a reminder of why this work is so important.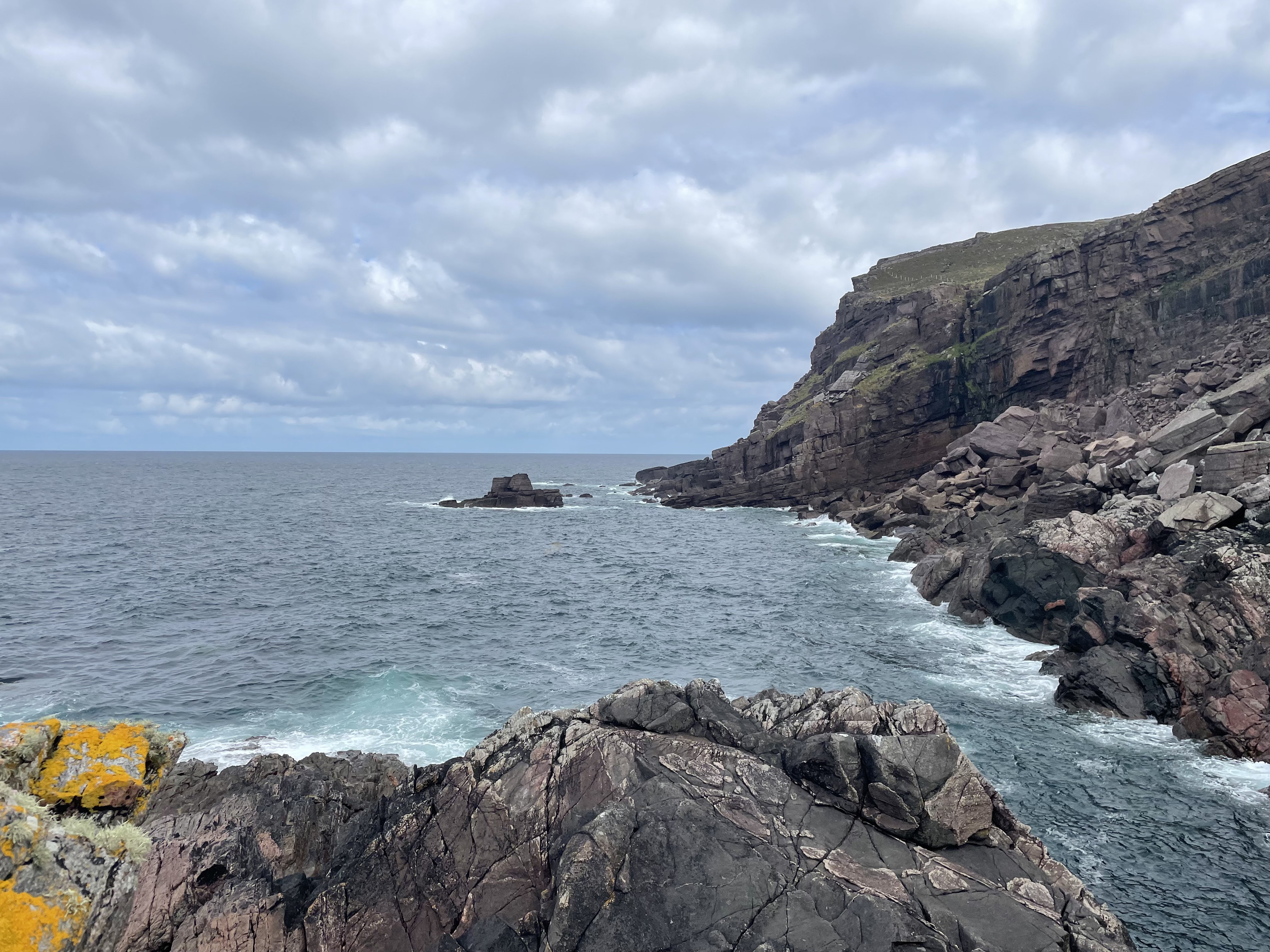 While there are realities to this job that are not so palatable (eg. bird flu; declining wildlife populations; cleaning up a firepit containing hundreds of nails from fencing posts) there IS 'hope'. It's important to enjoy the good, and precious moments – recovering machair due to a new 'no-vehicle' zone, a common ringed plover calling on the beach, a golden eagle in flight, a visitor in total rhapsody from their first visit to Sandwood.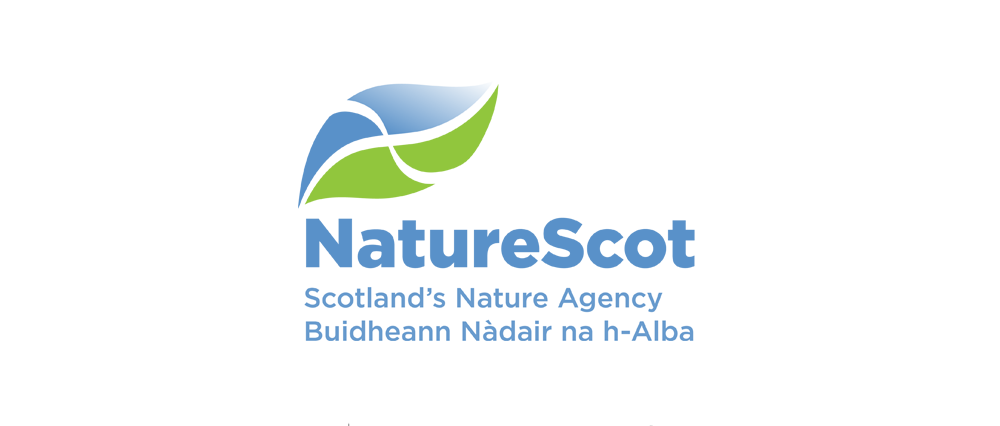 Our Seasonal Ranger role at Sandwood is supported by NatureScot, through the Better Places Green Recovery Fund.