7 May 2020
Trust supports Langholm Moor community buyout
Crowd funder launched for Langholm Moor Community Buyout Appeal with support from the John Muir Trust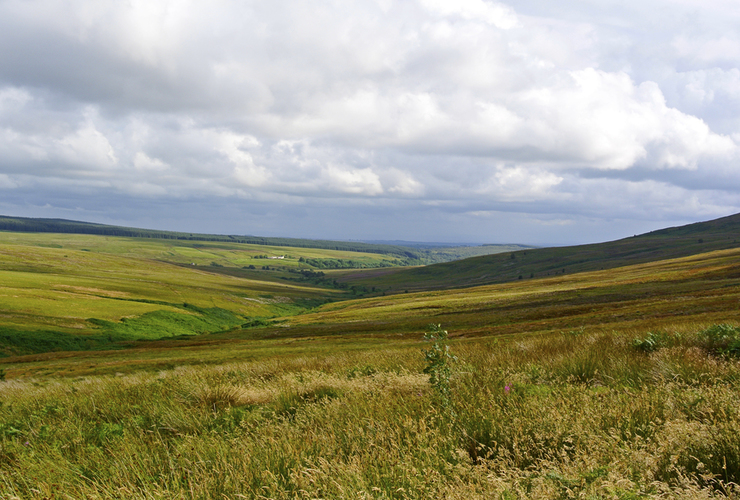 The Langholm Initiative has today launched a crowdfunding campaign as it attempts the largest community buyout in the south of Scotland.
The project to turn Langholm Moor into the community-owned Tarras Valley Nature Reserve has received widespread attention and directly addresses climate change, ecological restoration and community regeneration.
The crowdfunder launched today on Go Fund Me is trying to raise just over half of the £6m valuation on the land - partly in the Scottish Borders and partly in Dumfries and Galloway.
Kevin Cumming, the Langholm Initiative's project leader said: "Our community plans here have international significance. At a time of climate emergency we are committing to undertake direct climate action including peatland restoration, ancient woodland restoration, the creation of new native woodlands and increasing the diversity of wildlife here.
"We now need the public's help to get us over the final hurdle. We know it is a big ask at a time like this but if people can support us by donating to this project we will be demonstrating a more positive future for our children."
Much of the support for this project has centred on the ambition of a community to place the environment at the heart of its regeneration. Other plans that form part of the project include the development of small scale modern business units in existing disused buildings, small scale renewable energy and responsible nature-based tourism. A summary of the business plan is available on the Langholm Initiative's website.
Kevin Cumming said: "The community's regeneration is a vital part of this process. We have put together a project where development is undertaken away from sensitive areas of the site and closest to the town. It was also vital that the project be financially viable. We hope this project can act as a blueprint for others to follow."
The John Muir Trust is pleased to announce that we are backing the project with a financial pledge to the purchase.
Mike Daniels from the John Muir Trust said: "We are extremely excited about this project. It's an ambitious vision, and we are delighted to pledge £100,000 to support the community's purchase of the land.
"The protection and restoration of wild places and the regeneration of rural communities goes hand in hand. We sincerely hope that other organisations will follow our lead and support the Langholm Initiative."
Kevin Cumming said: "We are extremely grateful to the John Muir Trust for its support. It is the highest compliment for it to offer a significant financial pledge and demonstrates great confidence in the project."
Find out more about the Langholm Initiative's plans for Langholm Moor and how to support the crowdfunder.
Read more about Langholm Moor in Kevin Cumming's guest blog.
Photo: Langholm Moor by Tom Hutton