5 Aug 2020
Tayside teachers pilot 'STEM By Nature'
A new programme of professional learning helps educators make connections between STEM skills, wild places and outdoor learning approaches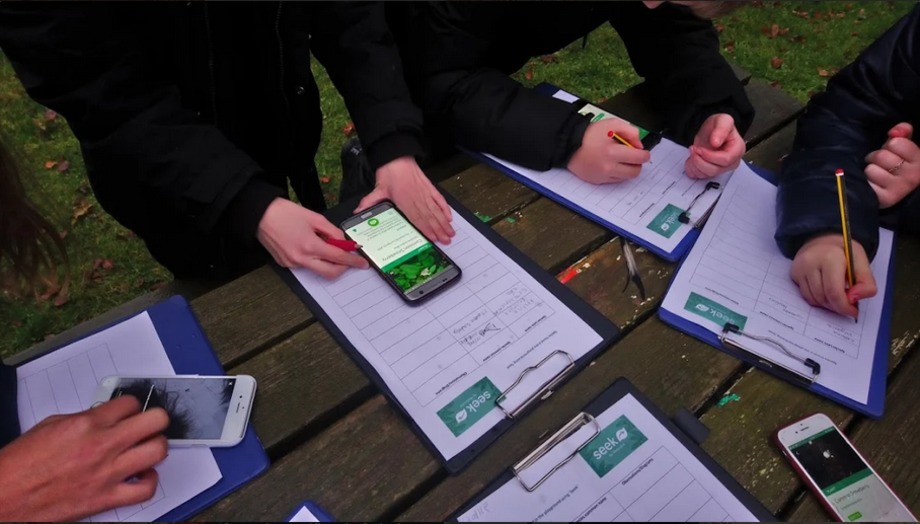 Teachers from Tayside have evaluated the 'STEM By Nature' programme, helping to show how this approach not only promotes links between STEM (Science, Technology, Engineering, Maths) learning and the outdoors, but also helps build teacher and educator confidence to explore new ideas and methods.
Designed and delivered by FSC (Field Studies Council) Scotland and the John Muir Trust, STEM By Nature supports practitioners to raise attainment and deliver inspirational, high quality interdisciplinary STEM teaching. At the same time, it's raising the profile and potential of nature as a classroom and a source of learning across the curriculum.
FSC Scotland and the John Muir Trust have made a suite of learning sessions freely available online (see below). The Scottish Government provided support because amplifying the ideas and impact of STEM By Nature supports its STEM Strategy.
This Tayside pilot - supported by Education Scotland's Enhancing Professional Learning in STEM Grants Programme - has combined in-person delivery and online sessions with local learning tasks. It has incorporated Citizen Science, Sustainable Development Goals and Climate as well as hands-on activity ideas from lichen walks to bird and worm surveys to tree planting and gardening. The programme helps recognise pupil entitlement for Learning for Sustainability, as well as addressing gender and equity engagement challenges.
Forty five educational practitioners, across three Tayside hubs, have been involved since September 2019 and their feedback was positive:
"Fantastic ideas for learning. Activities, access to resources, links to organisations and other schemes and awards – joined up thinking to bridge STEM and nature".
"It's been great, really enjoyed it - a good mix of webinar and face to face support."
Next steps
Plans are under way for phase 2, expanding the pilot to include Fife region. The programme will be delivered through online learning. An interdisciplinary approach will be supported, incorporating different subject areas and building skills in enquiry-based learning. Practitioners (from primary, secondary, ASN and CLD) are invited to commit 10 hours of participation between September 2020 and March 2021 including online twilight sessions (provided by FSC Scotland and the John Muir Trust) and trialling techniques and resources with their own pupils. This professional learning programme is free of charge for schools and participating establishments within the Tayside and Fife region thanks to funding from Education Scotland. For more information and to book click here.
STEM By Nature resources
FSC Scotland and the John Muir Trust have made the following sessions freely available online (with Climate and Coasts & Waters to follow) - along with a supporting Information & Resources padlet - for anyone to access and to help build partnerships.
STEM By Nature - An Introduction
This session explores what is meant by STEM By Nature and how it can be applied.
STEM By Nature & Citizen Science
This session explores STEM By Nature in relation to Citizen Science and Social Action.
STEM By Nature & Sustainable Development Goals
This session explores STEM By Nature in relation to relevant Sustainable Development Goals.
The John Muir Trust and FSC Scotland recognises that connection to wild places is vital for health and wellbeing and asks that anyone who uses these resources does so within current UK Government Coronavirus guidance.
Image: Marion Skene
John Muir Award
Find out more about the work we do to connect young people with nature