10 Dec 2020
Field Notes: Mountains, Covid-19 and education recovery
A Glencoe-based family, unable to attend school, uses the John Muir Award to help support home learning - outdoors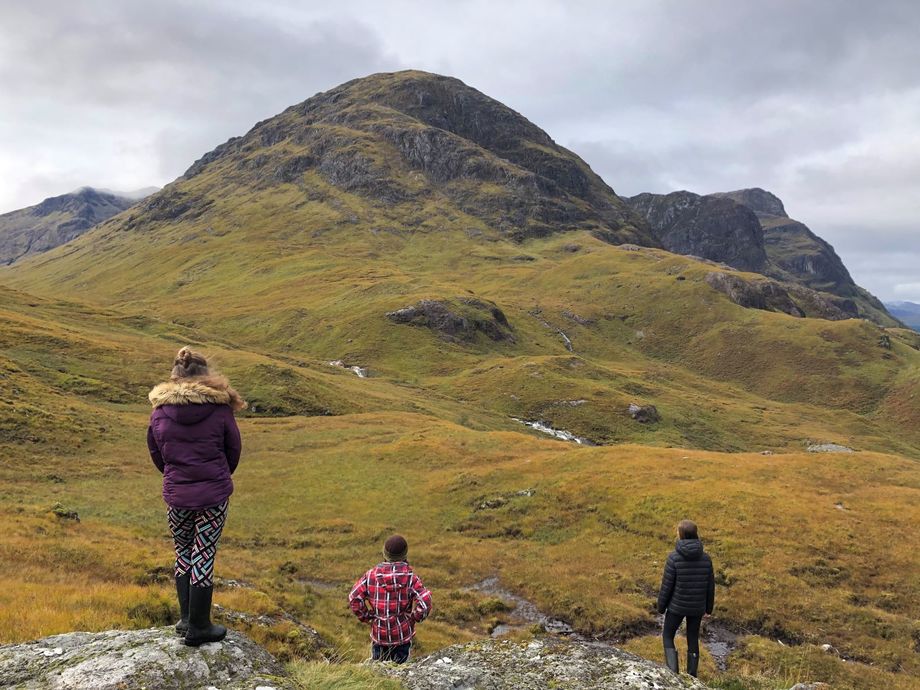 The small village of Glencoe nestles between loch, river and mountains on the west coast of Scotland, about two hours north of Glasgow. Unable to re-join the classroom as lockdown eased, teachers suggested the John Muir Award as the best way to support learning for the Henshall family. Here, mum Laura Henshall tells us how they got on…
All the planning for our John Muir Award was done as a family unit. The children decided what clothes to wear and what supplies we took with us.
We discovered lots of different places. We climbed the Pap of Glencoe, Schoolhouse ridge above Ballachulish, most of the Devil's Staircase (we're planning our return!), Bishops Bay, River Coe, forest trails around the village, Glenachulish, the Port Appin caves and seashore, the waterfalls near Loch Atriochtan and Glen Nevis.
What we learnt changed according to what we noticed when we were outside. So, if we saw mushrooms, we used that as a prompt for our web research about fungi at home.
Mostly we walked, but we also cycled, and swam in the loch and the River Coe. We photographed (lots!) and spent time mindfully listening to the lapping waves, the wind and the sea birds. We made nature journals and sketched flowers, leaves and landscapes. We practiced and improved our nature drawings. We were lucky enough to have clear skies for star gazing and noted the effects of light pollution, as well as a frustrating increase in litter, post lockdown. We now take an empty bag for litter whenever we go out.
Over time, I noticed that we lingered in each place a little longer than before. The children were keener to watch the weather and took a more active role in making plans, rather than relying on me to do it for them!
We planted trees at a Nature Reserve, discovered how they use pigs to control the bracken instead of chemicals, had a tour of the hedgehog hospital and fed the wildcat "Hope" who is part of their breeding programme. Back in our garden, we were inspired to build a bug hotel and set up bird feeders. We've noticed a rise in the number of sparrows, blue-tits and coal-tits visiting.
All of the work has been shared with the friends, family and the school using photographs, videos, presentations, artwork and poetry. Our Family Award has been a perfect way to savour and enjoy the views and quiet of wild places, especially when we climbed higher up. Even 'negatives', like the cold wind and the steepness of the hills, provided an opportunity to learn about how to take rest stops and wrap up warm for next time.
We are looking forward to continuing with our exploration of wild places. Next year, we have plans to walk part of the John Muir Way, visit the Birthplace Museum in Dunbar and climb Schiehallion. I would estimate we have dedicated between 40-50 hours to the work so far but have enjoyed it immensely.
What did the children say?
Sarah: "There were tricky moments on the ridge but getting to the summit felt awesome!"
Kirsty: "It was exciting, scary and fun when we identified lots of different plants by how they felt."
Aiden: "I was a bit scared, but I was really happy when I got across the wire bridge [in Glen Nevis pictured below]."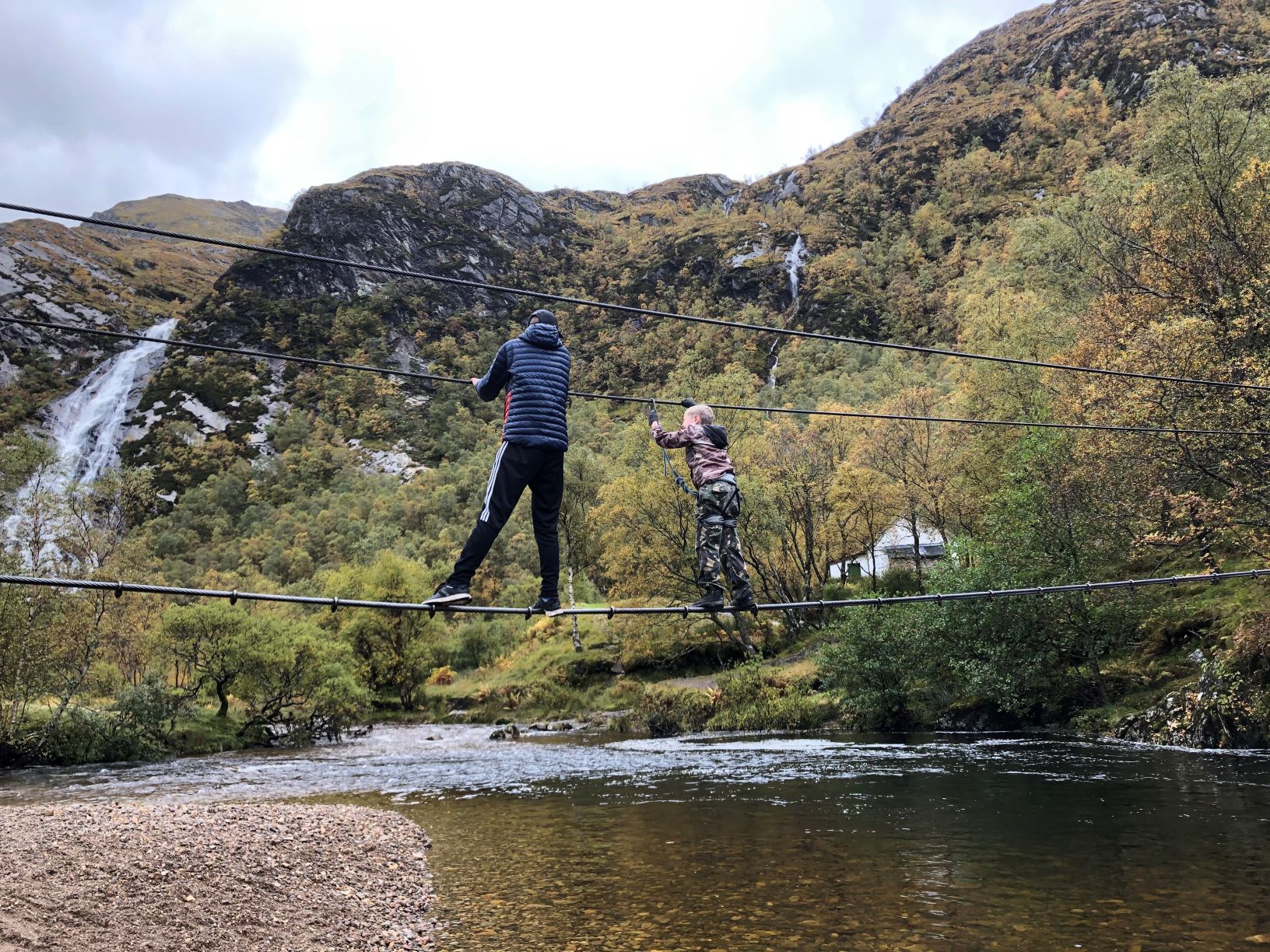 Image credits: Laura Henshall