28 Apr 2021
What are they saying about wild land?
Take a closer look at the published responses to the Scottish Government's Position Statement on Scotland's Fourth National Planning Framework (NPF4), examine views on wild land policy and get involved.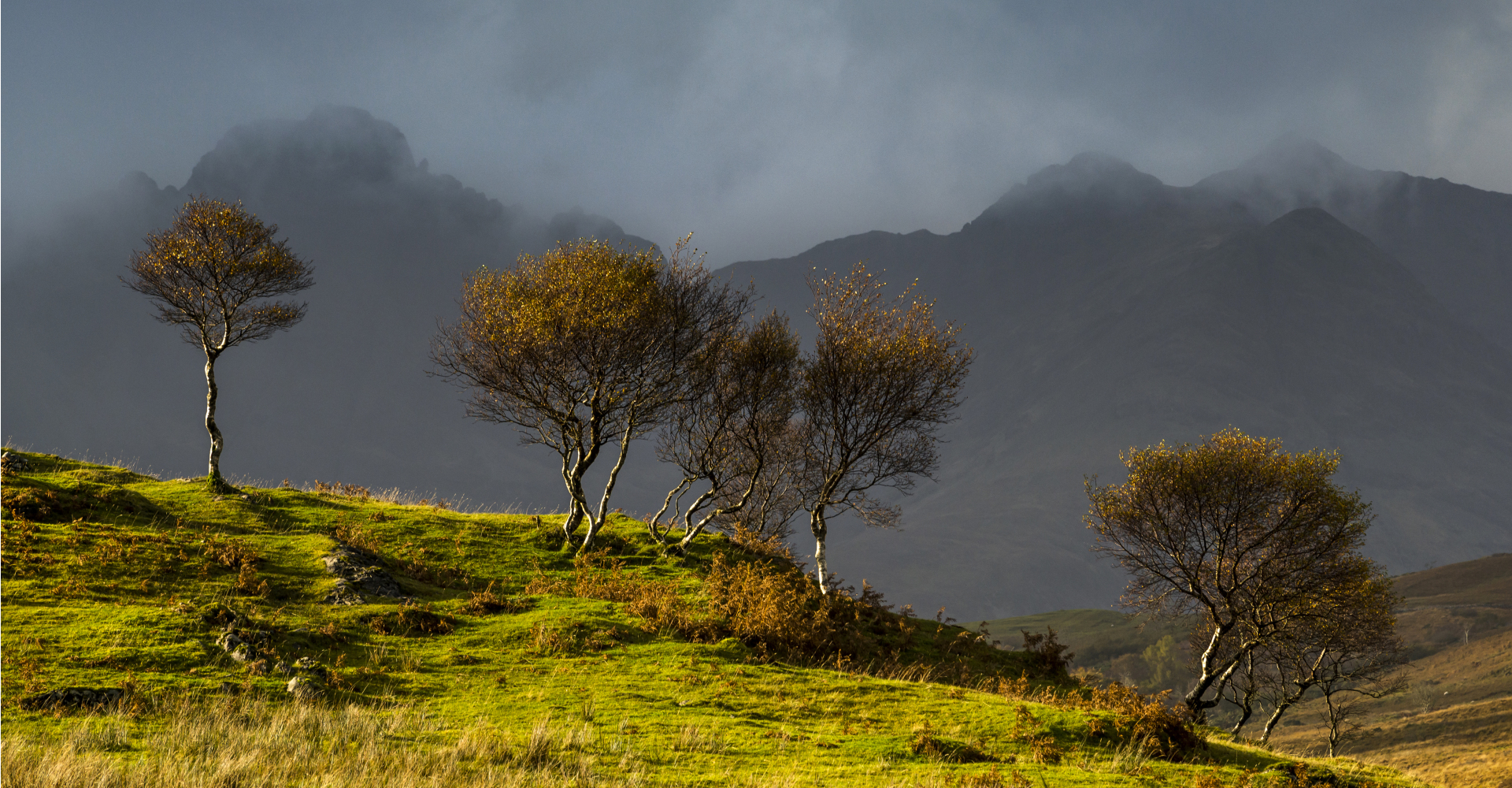 The Fourth National Planning Framework (NPF4) is a long-term plan for Scotland that looks ahead to 2050. It is expected to focus on achieving four outcomes (net-zero emissions target, resilient communities, a wellbeing economy, and better, greener places) to help address climate change.
To help it prepare a draft NPF4 for Parliamentary scrutiny in autumn 2021, the Scottish Government invited individuals and organisations to comment on a Position Statement that outlined potential policies for NPF4 under each of these four outcomes.
How did they respond?
Many of the 244 responses supported the overall policy direction and outcomes for NPF4, particularly the importance of achieving a net zero emissions target through the repowering and extension of onshore wind development, enabling nature-based solutions to climate change by protecting peatlands, expanding space for nature and shifting future development away from greenfield onto brownfield sites.
Who said what?
In an overview analysis of all the responses, we found specific support for retaining protections in planning policy for wild land from civil society and the public sector: Argyll and Bute Council; Muckhart Community Council; Hillhead Community Council; the Scottish Government's advisory body on nature, NatureScot; Ramblers Scotland; Mountaineering Scotland; The Association for the Protection of Rural Scotland; Badenoch & Strathspey Conservation Group; and the coalition body for environmental organisations in Scotland, Scottish Environment LINK.
Positive about wild land
In addition, two individuals dedicated their entire responses to the importance of continuing to protect wild land. They cited the national importance of wild places and the lack of any evidence linking rural depopulation with the existing qualified protections for wild land in National Planning Policy (a position shared by the John Muir Trust and others), noting the only recommendation from research commissioned to prepare NPF4 in relation to wild land was that: "NPF4 should provide a clear steer on planning policy in regard to new waves of renewable energy development, in particular in relation to areas that are identified as having significance in terms of their landscape, biodiversity and/or carbon sequestration values (e.g. National Scenic Areas, 'Wild land Areas', peatlands)."
This, they said, "indicates that Wild Land is considered to be a nationally significant resource in the same ilk as National Scenic Areas and peatlands and that there are pressures that need to be handled through the planning system in respect of the new wave of renewable energy."
We would like to thank these two individuals for their observations.
Neutral about wild land
Community Land Scotland's response was neutral on whether existing policies protecting wild land should be retained. It asked that any planning policies about protecting wild land should embed principles of community engagement and empowerment. Historic Environment Scotland's response considered wild landscapes as historic landscapes, noting that "landscape forms part of the character of and the backdrop to our places" and that Scotland's land, including its wilder landscapes, "have an inherent historic dimension" that has been "shaped by people over time".
Other responses to wild land
On the other side of the debate were the responses that stated wild land protections should be re-evaluated and policies protecting wild land removed or curtailed in future planning policy. These responses, with one exception, were from organisations, or organisations representing clients, with a financial interest in developing wild land for commercial profit: EDF; Green Power; SSE Renewables; Scottish Renewables; Scottish Power Renewables; RES; Community Windpower, a private company, head office in Cheshire; David Bell Planning, on behalf of several clients; and the body that represents rural landowners in Scotland, Scottish Land and Estates. The one exception was Durness Community Council. Their response expressed concern that the Wild Land Areas in Sutherland are overly restrictive on development that brings economic benefit to their local area.
What next?
Where does this leave us? Of the 244 responses, only a small, albeit well informed, percentage of respondents mentioned the continued need to safeguard wild land in future National Planning Policy. This leaves us with an advocacy gap.
In the coming months we will need more advocates, be they individuals, community groups or organisations, who are prepared to study the draft text of NPF4 once it is available in autumn 2021, and:
Make the links between protecting wild land and achieving net zero emissions.
Communicate the research on how much wild landscapes matter for human health and wellbeing and nature recovery.
Ask how much more new renewable energy capacity and grid infrastructure Scotland requires to decarbonise its heat and transport sectors?
Connect nature-based solutions with wild land, wild land with wild landscapes, and wild landscapes with our physical and mental wellbeing.
Find out more by reading our response to the Scottish Government's Position Statement.
Photo by Chris Rutter shows trees by Bla Bheinn on Skye