27 May 2021
Field Notes: Full STEM ahead
John Muir Award Scotland Education Manager Rebecca Logsdon reflects on how STEM By Nature has empowered educators to use nature to deliver science, technology, engineering and maths lessons.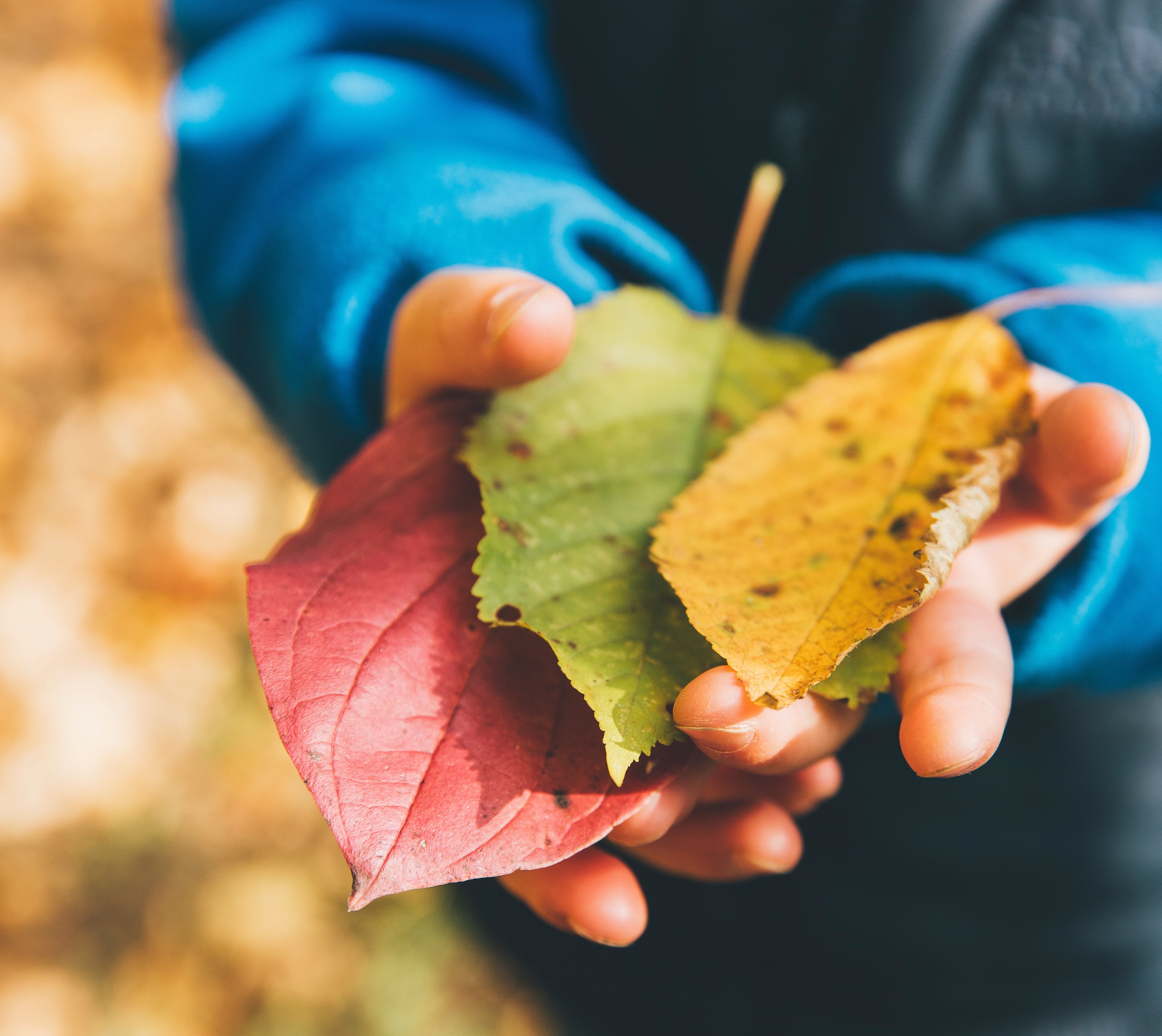 In September 2019, we teamed up with the Field Studies Council Scotland to design a way to help teachers and other education practitioners use nature to deliver science, technology, engineering and maths (STEM) lessons. We called it STEM By Nature.
The aim was to empower educators with the practical tools they needed to incorporate wild places into lessons across the curriculum, and help young people make the link between STEM skills and solutions to some of the biggest challenges facing the environment, and their future.
Thanks to funding from the Scottish Government - as part of the Education Scotland Enhancing Professional Learning in STEM Programme – we have now delivered 250 hours of training to 70 teachers, youth workers, education partners and others across Tayside and Fife.
We also delivered a further eight training sessions, reaching another 196 participants through our partners at Scottish Forestry, East Ayrshire Council and the Loch Lomond & The Trossachs National Park.
Following overwhelmingly positive feedback from the people who took part, we will continue to champion STEM By Nature, and share our resources and learnings with partners across the UK to deliver these training sessions elsewhere.
Why is STEM By Nature important?

Connecting nature to STEM lessons isn't just a great way of applying these skills to a real-life context – it is a way to get young people engaged in the challenges facing our natural environment, and see how science, technology, engineering and maths can all be a part of the solution.
STEM By Nature also develops critical thinking and aims to instil passion for innovation – both essential skills we will need in a rapidly changing future. For this reason, STEM subjects are seen as accelerating forces for future economic growth – currently a sector where many jobs go unfilled due to skills shortage. Central to the programme too is a focus on breaking down the gender barriers associated with STEM skills and careers.
Free resources to download

A series of Professional Learning modules has been produced and this is freely shared and hosted on Education Scotland's STEM Wakelet and a dedicated John Muir Trust webpage. These modules contain a lot of practical ideas and resources for people involved in developing the skills of young people.
One suggested activity that links science, literacy and biodiversity is to Act Like a Victorian Explorer. In this activity, people are challenged to get outside and responsibly find and invent names for plants and animals they are unfamiliar with. The activity confirms that you don't need to know the name of wild nature to begin a journey to connect with and protect it. It also encourages people to research the scientific names for what they found, and where names come from.
Another activity example that links to technology is the use of applications to record and monitor wildlife. Students who submit the flora and fauna they find to apps like iSpot or iRecord can help inform ongoing research and decision-making essential for understand and mitigating biodiversity loss and the impacts of climate change at local and national levels.
Feedback to STEM By Nature

The training sessions gave participants the opportunity to build their confidence in using nature to teach STEM, trial techniques, explore the use of tools and apps, and share ideas and experiences with others. Feedback was overwhelmingly positive.
One participant said: "I just want to say how inspirational the courses have been and have really fired my enthusiasm for outdoor learning. When I think back to the knowledge I had of outdoor learning when I first started the course two years ago to what I know now, its worlds apart! You have made the courses very accessible and interesting, in what is such an important area of the curriculum."
100 per cent of responses from participants self-reported an increase in confidence in the areas of: STEM skills, Citizen Science, outdoor learning, understanding gender balance, nature connection, Sustainable Development Goals, Youth Awards, and Climate Change.
"I have found the sessions informative, interesting and I am now full of inspiration for learning with my class" said another participant.
Full STEM ahead...

We will continue to work with Field Studies Council Scotland to champion the STEM By Nature approach and offer further professional learning where interest is expressed by local authorities and others. There is particular interest in the professional learning sessions around Global Goals and Climate Action in the lead up and legacy of COP26. There is also scope to develop a self-guided online STEM By Nature course that would be available to practitioners on a national scale and opportunities to work with other partners to develop further modules such as geology.
To find out more, download our free STEM By Nature resources.

Rob Bushby Consulting brought together the FSC and the John Muir Trust to explore the concept of STEM By Nature and help secure funding. STEM By Nature professional learning has been delivered through a partnership between FSC Scotland and the John Muir Trust, supported by Education Scotland's Enhancing Professional Learning in STEM Grants Programme. Scottish Forestry has added its support in 2020-21.
The John Muir Trust and FSC would like to thank Hazel Gardner Hoffman, Education Officer (STEM), Education Scotland for her support and advice throughout the project.
Photos by Markus Spiske