30 May 2021
Field Notes: Eight epic journeys
Why do we love stories of journeys and adventure so much? What does it spark in us and why do some in particular resonate with us? Ali Wright looks at eight epic journeys to find out.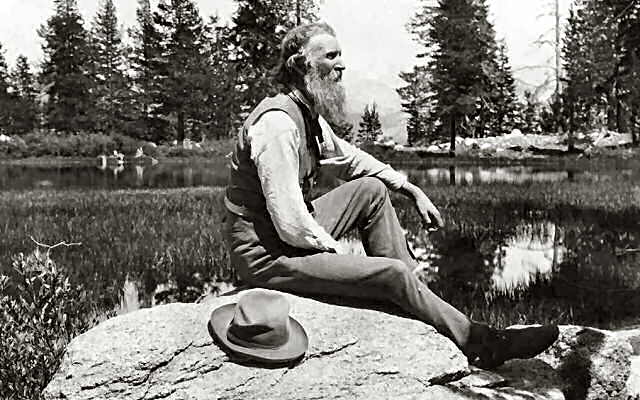 Tales of journeys teach us about getting out in the world beyond the confines of our family, our work, our culture and societal pressures. They show us how to see things a little differently, to appreciate life and discover something more, to make connections with places and people and see that we're all connected.
Through them we learn about perseverance, potential, pushing through barriers, and the strength of the human spirit in adversity. They show us how to overcome fear, and that often the only limitations we have are in our minds.
Journeys in the wild teach us about reverence for nature, how small and insignificant we and our problems sometimes are. And finally they show us how to live more fully, even if only for a little while. But those memories can sustain us, until we're able to get out on the road again.
Carl Jung, and later Joseph Campbell, spoke about the 'Hero's Journey' story showing up time and time again in mythology and folk tales. They realised that this need to journey, this heeding the call to adventure is an archetype that exists in all of us. It can take multiple forms and shows up in stories old and new from Homer's Odyssey to Lucas' Star Wars. But the essence of a good journey seems to be one where you learn or feel something new, grow a bit, see yourself or the world in a new light, and then come back home. In changing yourself, you'll have changed the world just a little bit for the better.
Eight epic journeys
Here's our list of eight epic journeys, some fictional, some real, some old, some new. Which ones resonate most with you? Not on the list? Comment on Facebook or Tweet us your favourite journeys of all time and why you love them. #journeyforwildness
1. John Muir's 1000 mile walk
If John Muir (pictured above) had not been temporarily blinded by an accident at work, he may never have had the impetus to set out on his first journey, and the US National Park Service may never come into existence. Nor perhaps the John Muir Trust as we know it! There's a lesson in heeding the call to adventure if ever there was one. Muir walked from Kentucky to the Gulf of Mexico in 1867, right after the American civil war, documenting and making observations about the flora, land and people he encountered before going on to champion protection of the natural world.
2. Ellen Macarthur's solo sail around the world
In 2005 at the age of 29, Ellen MacArthur broke the world record for the fastest solo circumnavigation of the world. After witnessing all the plastic waste in the oceans, she was inspired to set up the Ellen Macarthur Foundation in 2010 to promote the transition to a circular economy. Something we need more than ever.
3. Edmund Hillary and Tenzing Norgay's Mount Everest climb
Climbing mountains is a potent symbol of success and pushing the limits of human capabilities. And the mother of them all at 29,035 feet is Everest, or Chomolungma as it's known in Tibetan, meaning "Goddess Mother of Mountains." After several attempts by others, New-Zealander Edmund Hillary and Nepalese Sherpa, Tenzing Norgay were the first to reach the summit in 1953.
4. The Australian aboriginal walkabout
Historically many western journeys are rooted in achievement, feats of endurance, and rugged individualism. The Australian aboriginal walkabout on the other hand, much like the Native American vision quest, is more of a deep inner journey. It's considered a rite of passage into adulthood for young boys to go into the wilderness for a few weeks or months and survive by their own means. As well as the practical survival skills, it builds courage, resiliency and a deep connection to nature and self.
5. Captain Tom Moore's Covid journey
There's no other journey we can think of that managed to capture the zeitgeist and the heart of a nation quite like Captain Tom's back garden walk for the NHS in 2020. At 99 years old, and with the nation still new to Covid lockdowns, Captain Tom got out there and did what he could to help. Hoping to raise £1000 by his 100th birthday, that number was blown out of the water, eventually reaching over £32 million! RIP Captain Tom, what an inspiration.
6. Nan Shephard's walks in the Caingorms
In her book, The Living Mountain, Nan documents in captivating and poetic prose her walks in the Cairngorm mountains. Her journeys are less about the doing, "To aim for the highest point is not the only way to climb a mountain," and more about the being, connection and discovery, "So simply to look on anything, such as a mountain, with the love that penetrates to its essence, is to widen the domain of being in the vastness of non-being."
7. Rickey Gates running every street in San Francisco
It's not nature and it's not wild but we like Rickey Gates journey because it speaks to our current situation, with both Covid and carbon economising rooting us closer to home. It also makes us ask the question, what is actually challenging to us? Ricky ran every street in San Francisco, connecting and empathising with the city's inhabitants.
8. Frodo and co. from Lord of the Rings
No epic journey list would be complete without the most epic of all - Frodo and his friends' David-and-Goliath style journey to overcome darkness and return peace to Middle Earth. This journey has a bit of everything – friendship, fighting dark forces to save the world, rich diverse characters, teamwork, amazing landscapes, inner growth, elves and wizards. Themes that resonate with the mythical hero inside all of us, especially in the times we find ourselves in.