14 Jul 2021
Our Wild and Well Repository is growing
Thanks to our members and a community of interested and invested professionals, the Wild and Well Repository has new content.
After just two weeks, we've been excited to see the repository expand. We now have information and resources in each of the categories:
Feature articles
Books and publications
Academic and scientific research
Podcasts
Blogs and website articles
PLUS…. don't miss the mindful photography event: Mindful Photography 5 Days of Colour 'Scavenger Hunt' starting 19th July where we invite you to explore your local wild places and share your photographs celebrating the colours you find there. Sign up for FREE, here.
Feature articles include "Wild & Well in the Scottish Highlands - a haven for healing" in which Mark Piasecki describes his inspiring post lockdown trip to Suilven to climb a munro, photograph a sunset and breathe properly again, helped to heal the pain of mental health issues when isolated.
He says "Of course everyone is different, but for me the Scottish highlands are a haven for healing. The land is harsh and the weather unforgiving, but without the raw feeling of nature on my skin and under my feet I don't think I would have made it to where I am now. I have a lot left to heal, but with the hills always calling I believe I'll get there soon."
Also in the articles section, Wild and Well: Nature for Health - the best medicine. Stephen Wiseman from Nature 4 Health explains how Nature Walks for Wellbeing help people to define what staying well or being happy means for them.
The term 'Nature-Deficit Disorder' was introduced by Richard Louv in 2005 as a tangible explanation for some of the difficulties that human society experiences alongside the myriad of barriers to happiness and wellbeing that exist. When this phrase was coined there were around 60 studies of worth relating to deficit disorder, now there are over 1,000 that point in one direction – 'Nature is not only nice to have but it's a have-to-have for physical health and cognitive functioning.' Indeed, as Louv states, 'The more high tech we become the more nature we need'.
The books and publications section of the repository has benefitted most from our members' recommendations and offers reading suggestions that explore the link between wellness and the outdoors. Here's a sample of suggestions to whet your appetite…
Grounded: How contact with nature can improve our mental and physical wellbeing by Ruth Allen
Phosphorescence: On awe, wonder and things that sustain you when the world goes dark by Julia Baird
The Natural Health Service: How nature can mend your mind by Isabel Hardman
Mindfulness & the Natural World by Claire Thompson
The Nature Fix - why nature makes us happier, healthier and more creative by Florence Williams
And the follow up to the hugely popular The Salt Path, Raynor Wynn's The Wild Silence
The Podcast section highlights a selection of podcast series and episodes that explore the connections between nature and mental health. From Sarah Allely's journey of recovery through nature after a bicycle accident left her unable to read, write or watch TV; to Shankar Vedantam's talks with Ming Kuo, a psychologist who has studied the effects of nature on humans for 30 years, about the physiological and psychological benefits of spending time in nature.
Plus several BBC Sounds podcasts, including Isabel Hardman on Nature and Depression, with the story of a recovering alcoholic, who shares his story about Feed Bristol, a project that reconnects city dwellers with nature; and Health check: Eco-therapy which includes Dr Rachel Bragg from the Green Care Research Team at the University of Essex describing the evidence behind nature-based therapies and arguing why they should be part of a "toolkit" of care for patients.
Join a creative therapy workshop centred around the theme of nature: nature soundscapes, forest bathing, and a writing exercise relating to first experiences in nature. Or simply take a mindful walk in your local country or forest park - just pick a destination and listen to a guided walk and soundscape.
If you would like to understand more about WHY nature makes you feel so good / calms your anxiety / lifts your spirits / makes you smile / improves your day, your week or your life, click on this link and have a browse.
And if you have any suggestions for items that should be included, please contact us.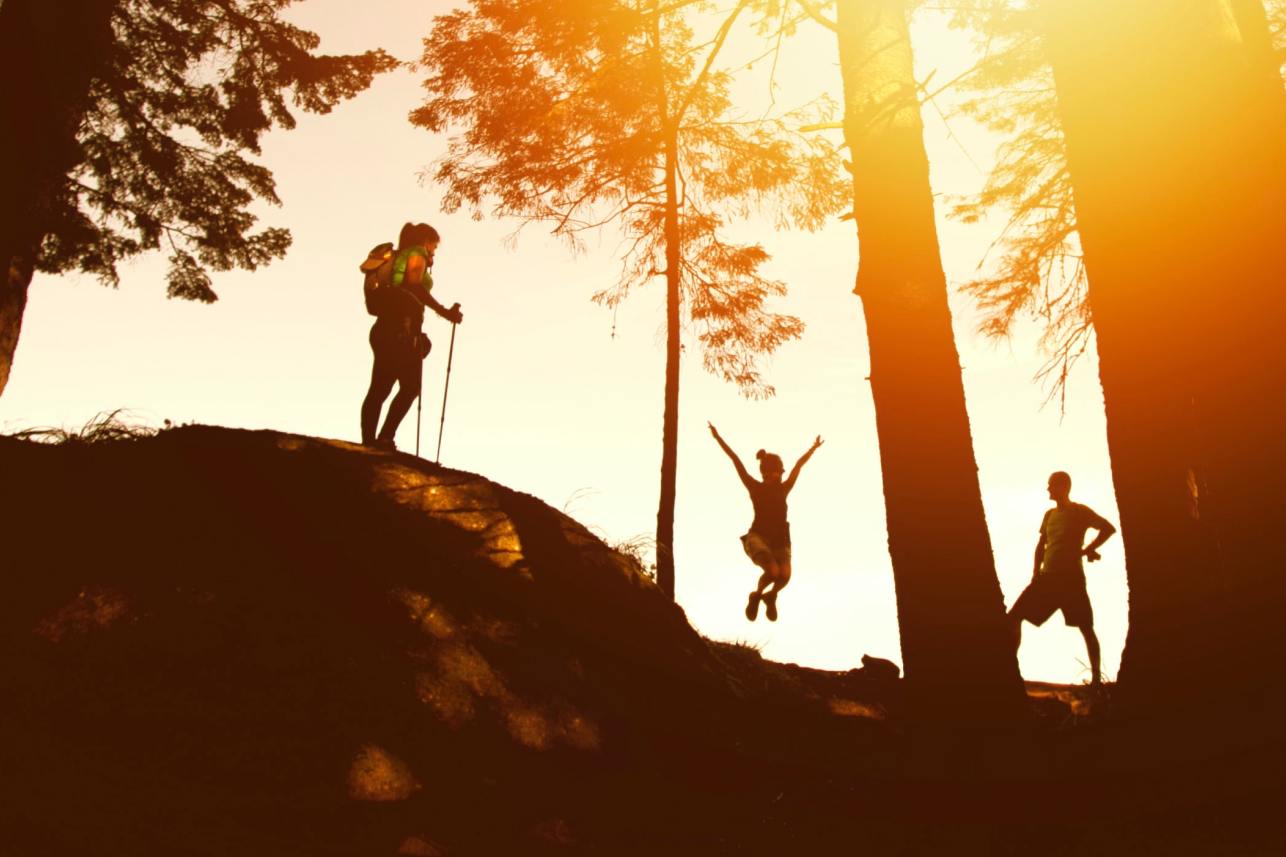 Inspired by the Wild and Well campaign?
During July and August the Trust is offering a 25% discount to new members. Use the promo code WELL25 when joining. T&Cs apply.