27 Jul 2021
Stepping up deer management for climate and nature
Amid heightening global concerns over the climate emergency and loss of nature, we're accelerating the transformation of the land in our care, to increase carbon removal and improve habitats for wildlife.
The Trust will be increasing its deer culls and exploring options for developing long term community hunting models, in order to maximise natural carbon capture on the land, with the active involvement of local people.
"All across the globe, alarm bells are ringing over the climate emergency and the extinction of species" said Mike Daniels, the Trust's Head of Policy and Land Management. "Every year, new record temperatures are recorded and in the past few weeks we have seen blistering heatwaves in the United States and catastrophic flooding in Northern Europe".
The John Muir Trust has a long history of sustainable land management, but the urgency of the climate and biodiversity crises demands that all those who manage land need to intensify efforts to meet climate and nature recovery targets.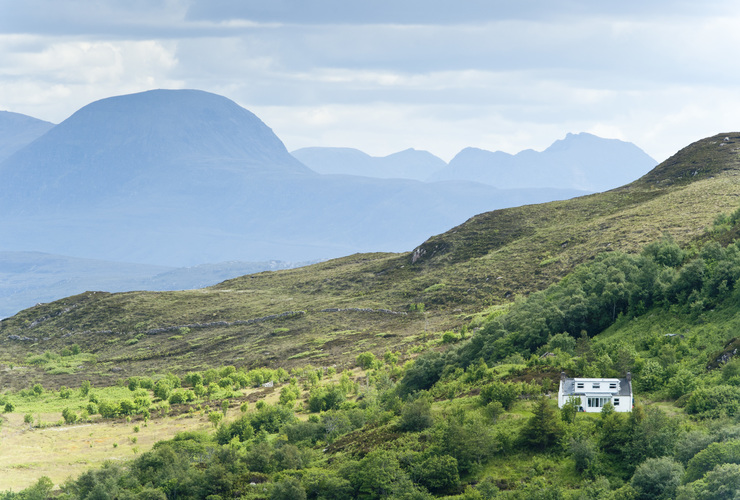 One of the greatest barriers to achieving healthy living landscapes - capable of removing carbon and supporting a diversity of wildlife species - is the destructive impact of intensive deer grazing pressure, which prevents the natural regeneration and expansion of native woodlands.
Currently, 12m tonnes of CO2 are absorbed by Scotland's forests and woodlands each year. Reducing deer numbers will protect existing woodlands and peatlands and allow expanding woodland to absorb even more carbon.
"The role of woodland and peatland in capturing and storing carbon from the atmosphere cannot be overstated," says Mike. "If Scotland is to achieve its climate targets, we must place an emphasis on expanding native woodland, and protecting peatlands."
"We welcome the Scottish Government's commitment to modernising deer management regulation to address damage to woodlands and peatlands during the lifetime of this parliament," he continues. "In the meantime, the John Muir Trust will ensure the land we look after is playing its full part in combatting climate change and aiding nature recovery by significantly increasing deer cull targets."