29 Jul 2021
Engaging with developers about plans that threaten wild land
Trust objects to more onshore wind farm applications in Wild Land Areas.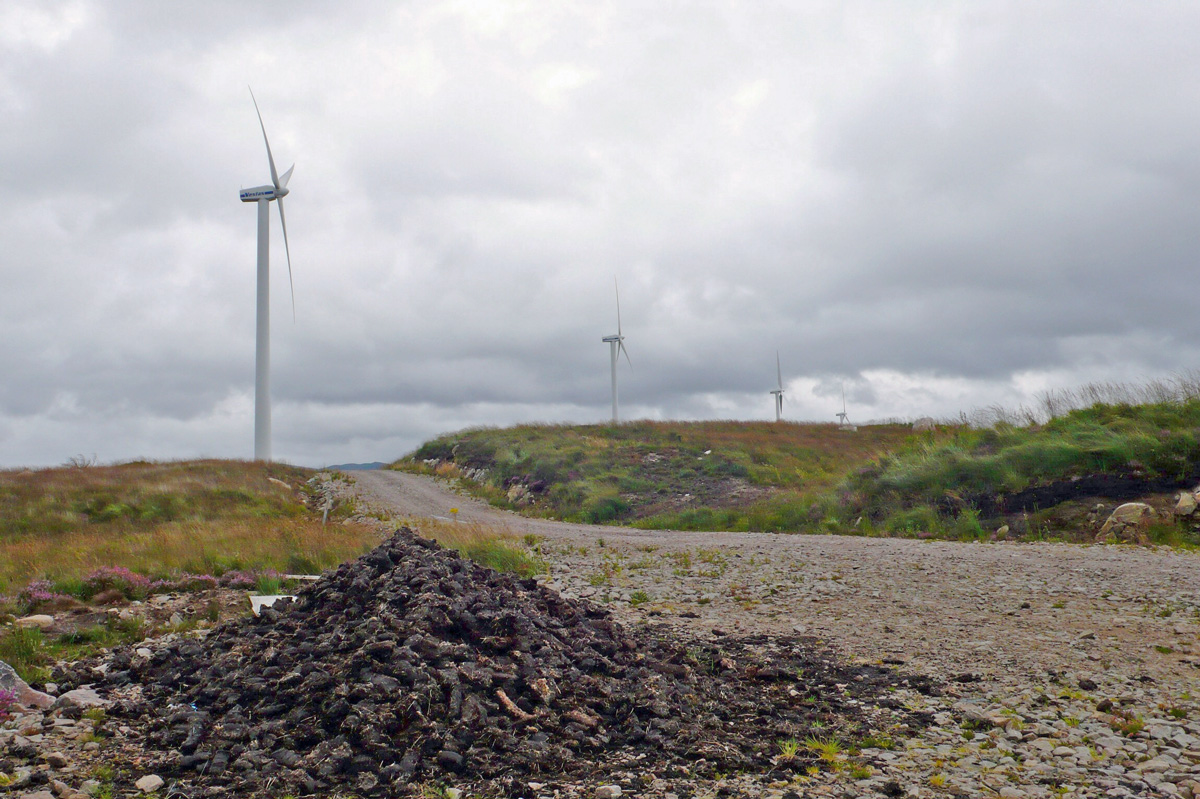 Between January and the end of July 2021 we recorded information on 61 wind farm development proposals at sites around Scotland, that are either at scoping or full planning application stage.
For developments that raise immediate concerns we have been engaging with the developers. Earlier this year we spoke to the developers of Kintradwell wind farm to raise concerns about nesting golden eagles that had been flagged by a Trust Member, Sallachy wind farm, Tomchrasky wind farm and Achany extension wind farm.
The Sallachy and Achany extension wind farms are both being proposed at sites in the south easterly part of the Reay-Cassley Wild Land Area. While new applications, they are revised designs of previous applications that were refused by Scottish Ministers.
To inform the Trust's response to these applications, Trustees Dave Gibson and Phil Graves joined Trust staff Mike Daniels and Rosie Simpson to visit the Sallachy site and meet Sallachy Estate's manager in early May.
On return, the Trust submitted an objection to Sallachy on wild land grounds to the Highland Council.
In July 2021 the developer SSE Renewables submitted a planning application for Achany extension wind farm (formerly 'Glencassley' wind farm). This application is available to view on the Energy Consents Unit website. You can search for the application on that website using the ECU reference number 'ECU00001930'. The Trust will carefully review the Environmental Impact Assessment Report and is expecting to prepare an objection given the proposed scale and location of this development. We would be grateful if Members could take a look at the proposals and also submit comments. The deadline for submitting responses to this application is 6 September 2021.