Caring for Sandwood and Skye's coastlines
In 2020, we launched a Wild Waters Appeal with the aim of protecting two of the spectacular coastlines we manage at Sandwood and Skye.
Funds for vital work
Donations enable our team to organise beach cleans, repair coastal paths and monitor these unique habitats using biodiversity surveys and invasive species control. Here's a taste of what your generosity has allowed us to do so far.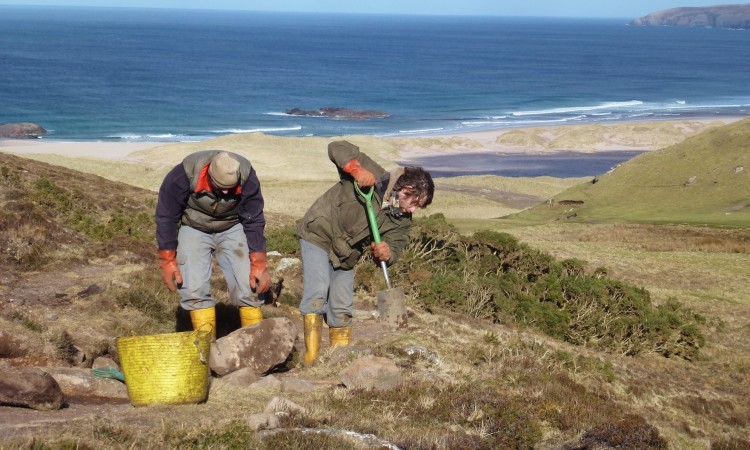 Sandwood path repairs
In 2021, funds raised by the Wild Waters Appeal were used to complete a path repair and upgrade programme at Sandwood Bay. This involved repairing cross drains, installing stone pitching to prevent erosion and surface run-off, and widening some sections to allow for a more enjoyable user experience and discourage braiding where the path splits into narrower sections.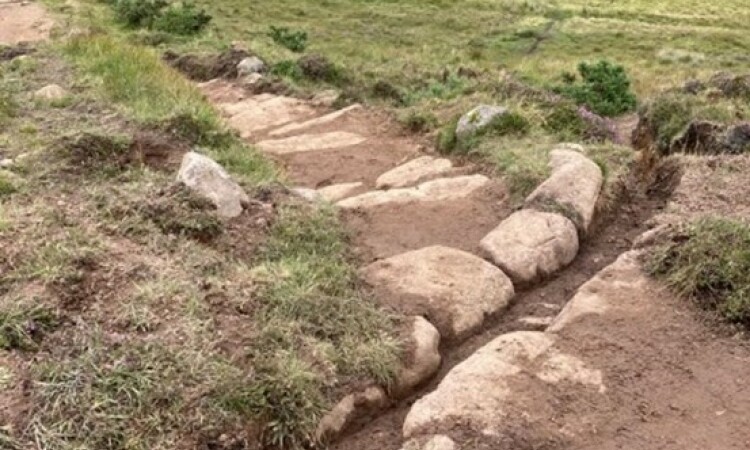 Elgol coastal path repairs
In 2022, donations to the Wild Waters Appeal enabled two experienced path workers to spend several days tackling some of the most hazardous sections of this dramatic Elgol coastal path on land we care for on Skye. The work included constructing revetments to stabilise the path. These structures secure the material above to prevent slumping, while also supporting the ground below the path to prevent erosion and collapsing, particularly on steep sections. We also installed stone risers to provide better footholds for walkers and widened the path where possible to improve user experience.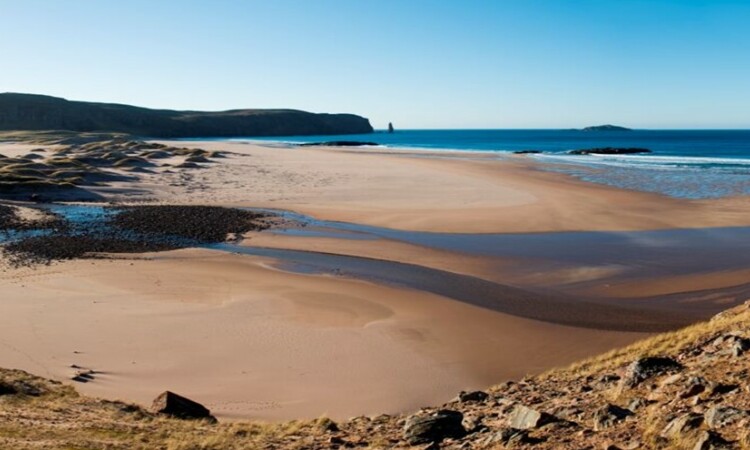 Beach cleans
As the tide comes and goes each day, so too does marine debris – predominantly plastic. Beach cleans at Sandwood and Skye are essential and rely heavily on the help of volunteers, local community groups/schools, and environmental groups. Keep an eye out for our organised beach cleans and other volunteer days on our events page – we'd love to have you along to help out and keep our beautiful wild places clear of marine litter.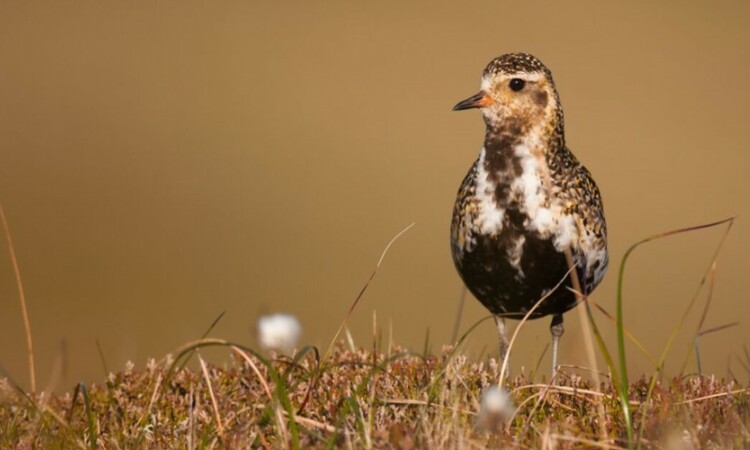 Wildlife surveys
Sandwood covers a vast area including sandstone sea cliffs and large areas of blanket bog. These areas create valuable habitat and breeding grounds for iconic species such as fulmars, guillemots, razorbills and kittiwakes on the cliffs and raptors and small moorland birds on the bog.
We've been working hard in recent years to monitor bird populations, especially with recent outbreaks of avian flu putting thousands of birds at risk. Donations to the Wild Waters Appeal enabled us to hire an external ecological contractor to help our land team with survey work. So far the results look promising. Numbers of dunlin, teal, golden plover and greenshank have all increased since 2019, while other species remain constant.
A huge thank you to everyone who donates to the Wild Waters Appeal – every gift makes a big difference and enables our team to continue our essential and ongoing work.