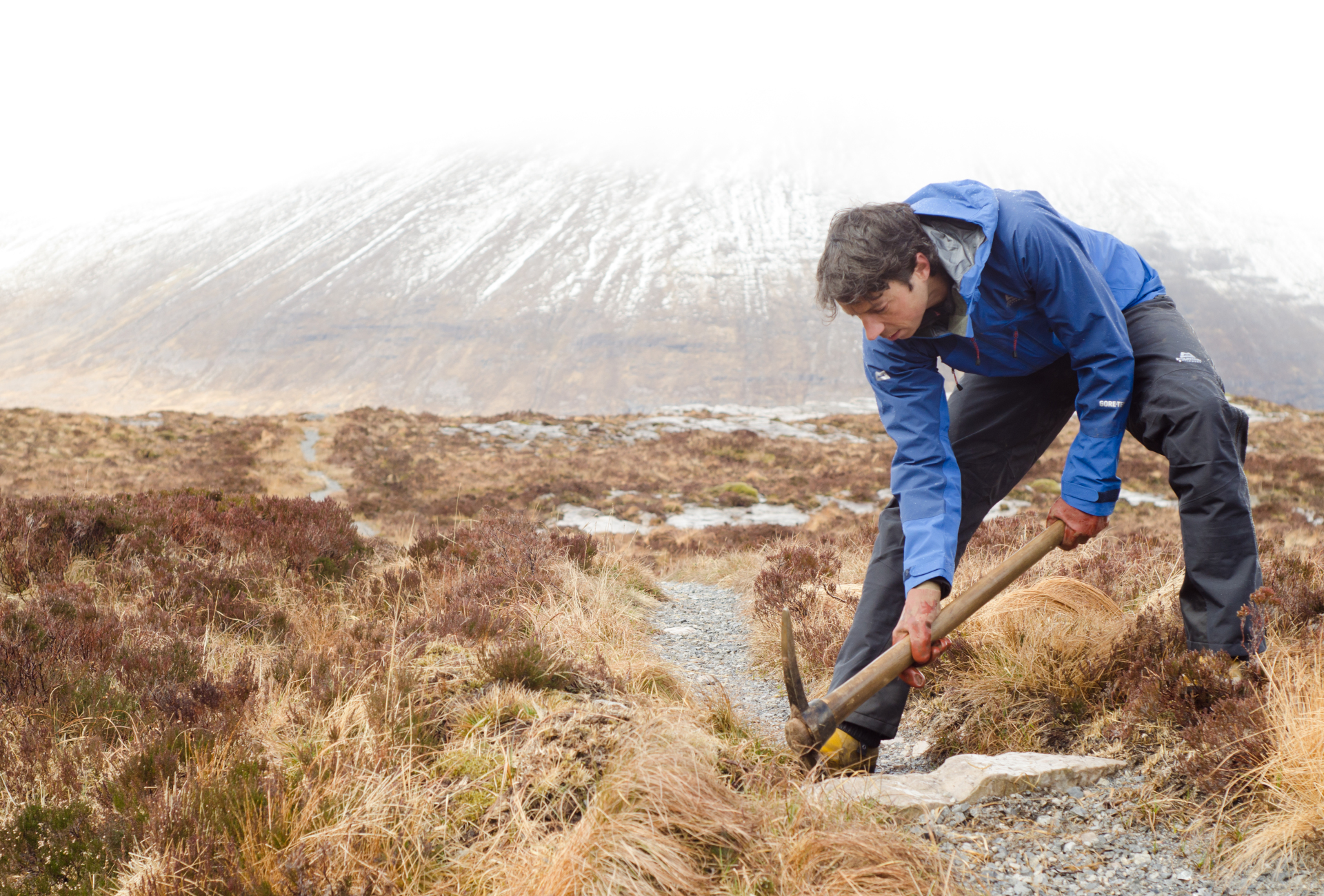 Repairing and maintaining paths in the wild places we love
In 2016, we launched our Wild Ways Path Appeal with the aim of protecting and restoring the spectacular paths and trails under the care of the Trust. We needed your help to maintain paths to ensure that we can all access breathtaking landscapes, and to minimise the impact of visitors to some of our most remote sites.
Funds for vital work
We are so grateful for the support we have received; we couldn't have made progress on this vital work without your donations. Here's a taste of what your generosity has allowed us to do so far.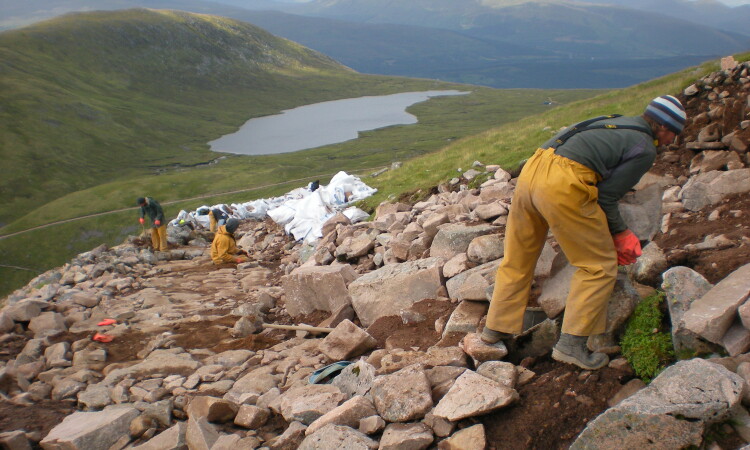 Nevis path repairs
Throughout 2023, Trust staff have completed maintenance runs over the entire Nevis path network on our property. This included clearing drainage channels, repairing steps, holding back encroaching vegetation, and clearing obstructions on paths. All our work helps prevent erosion and keeps walkers on the maintained trail, reducing the chances of trampling ground either side of the path and protecting surrounding habitats and alpine vegetation.
Funds from the Wild Ways Path Appeal have enabled contractors to carry out some bigger routine repairs on Ben Nevis and in Steall Gorge, with more extensive 'deroughening' (improving the quality of the path surface) taking place from 750m to near the summit of the Ben. Work was also completed to rebuild larger step sections in Steall as well as 'light touch' work on the Steall high path to maintain stalking routes while keeping a wild feel.
Upcoming work includes major repairs to the upper part of Ben Nevis. Materials have been delivered to the area and will be flown in by helicopter to complete the work when the weather is suitable.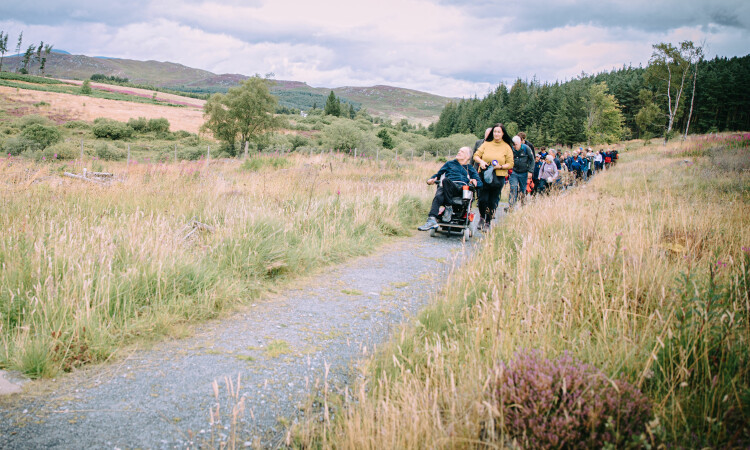 Easier access at Schiehallion
Funds from the Wild Ways Path Appeal helps create and maintain paths that are vital to ensure accessibility to wild places and allow people to get closer to nature while acting responsibly to protect these fragile habitats.
In August of 2022, to celebrate the fifth anniversary of the Heart of Scotland Forest Partnership, the Foss Loop path was opened. The 1.5km easier access path links three of the partner properties: Dùn Coillich managed by the Highland Perthshire Communities Land Trust, Braes of Foss managed by Forestry and Land Scotland, and the East Schiehallion estate managed by the John Muir Trust.
The path combined boardwalk and stone chips and included seating along its length to ensure there are plenty of opportunities to rest. At the opening of the Foss Loop, Mark Ruskell MSP said: "The path is a real gem that will enable thousands of people of all ages and abilities to share in the magic of Schiehallion and its dramatic setting. Restoration of the environment should go hand in hand with enhancing our enjoyment and access, this project is an exemplar of how to do it."
A huge thank you to everyone who donates to the Wild Ways Path Appeal – every gift makes a big difference and enables our team to continue our essential and ongoing work.