Heart of Scotland Forest Partnership
Meet the public, private, community and NGO landowners who are working together to connect woodlands across Highland Perthshire...
The Heart of Scotland Forest Partnership connects six areas of land to create a linked woodland corridor stretching across more than 3,000 hectares, from the Keltneyburn Special Area of Conservation all the way to Loch Tummel.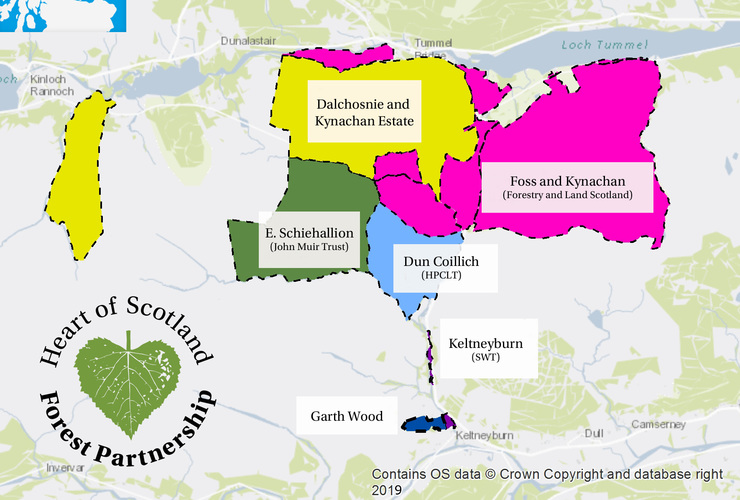 Bringing woodlands back to life
The partnership is working together to restore areas of mountain woodland, involving local school groups and volunteers in tree planting schemes on the lower slopes. Increasingly, we are working towards a collaborative deer management approach to reduce the need for fencing in the partnership area.
The Heart of Scotland Forest partners
The following partner organisations make up the Heart of Scotland Forest Partnership: Dalchosnie and Kynachan Estate, Forestry and Land Scotland, Garth Wood Wilding Project, Highland Perthshire Communities Land Trust (Dùn Coillich), John Muir Trust, Scottish Wildlife Trust, Woodland Trust Scotland and affiliate partners Grenich and National Trust for Scotland Ben Lawers.
The shared vision is for a restored, vibrant landscape that provides opportunities for wildlife to thrive, for local employment and enterprise, and for people to enjoy, access and learn.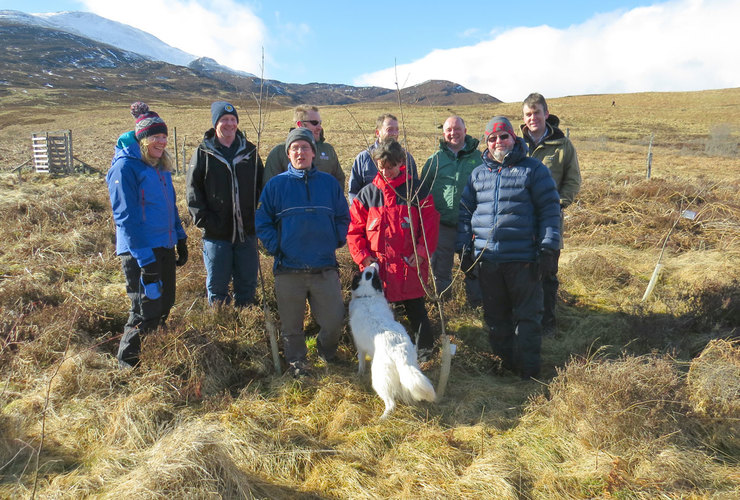 The ambition of the Heart of Scotland Forest Partnership is both big and beautiful. You might say it's a Schiehallion of an ambition...
Jim Crumley, nature writer