Published:

22 Jan 2021
My Nevis: Alex Gillespie
Helping us celebrate 21 years of looking after Nevis is Alex Gillespie who shares his memories of the Ben from before 2000 when the Trust took it on.
Between 1980 and 1996 I was involved on a number of occasions in accompanying an elderly man on assents of Ben Nevis. The gentleman was Mr Bert Bissel who was a lay preacher in the Methodist church, who had inaugurated the peace cairn on the summit in 1945.
He was well known in Fort William and especially in the local high school. He would challenge members of his church and local youth groups etc to climb the Ben with him and lay a wreath at the cairn. He was in his 80s at the time!
For one of the climbs he had challenged Mr and Mrs Fairfax Lucy to join him because at that time, they actually owned the summit of the mountain but yet had never been there. A fairly large group made it to the top on a fine, but very windy day. The couple were very nice people but not used to mountain walking and my wife Mary and I spent a lot of time talking them upwards.
In the course of our varied conversations it came out that they were not all that happy about owning a mountain as famous as the Ben and were seriously considering options to transfer ownership to someone like the National Trust.
As Members of the John Muir Trust, we were quick to make them aware of our organisation. It turned out they had not heard of it, so they were certainly interested and hopefully we may have helped in a small way to pave the way for the year 2000…
They were also very interested in the work of our local mountain rescue team and a few weeks later we received a substantial donation which allowed us to supply the team with new waterproofs. Quite a good day in all.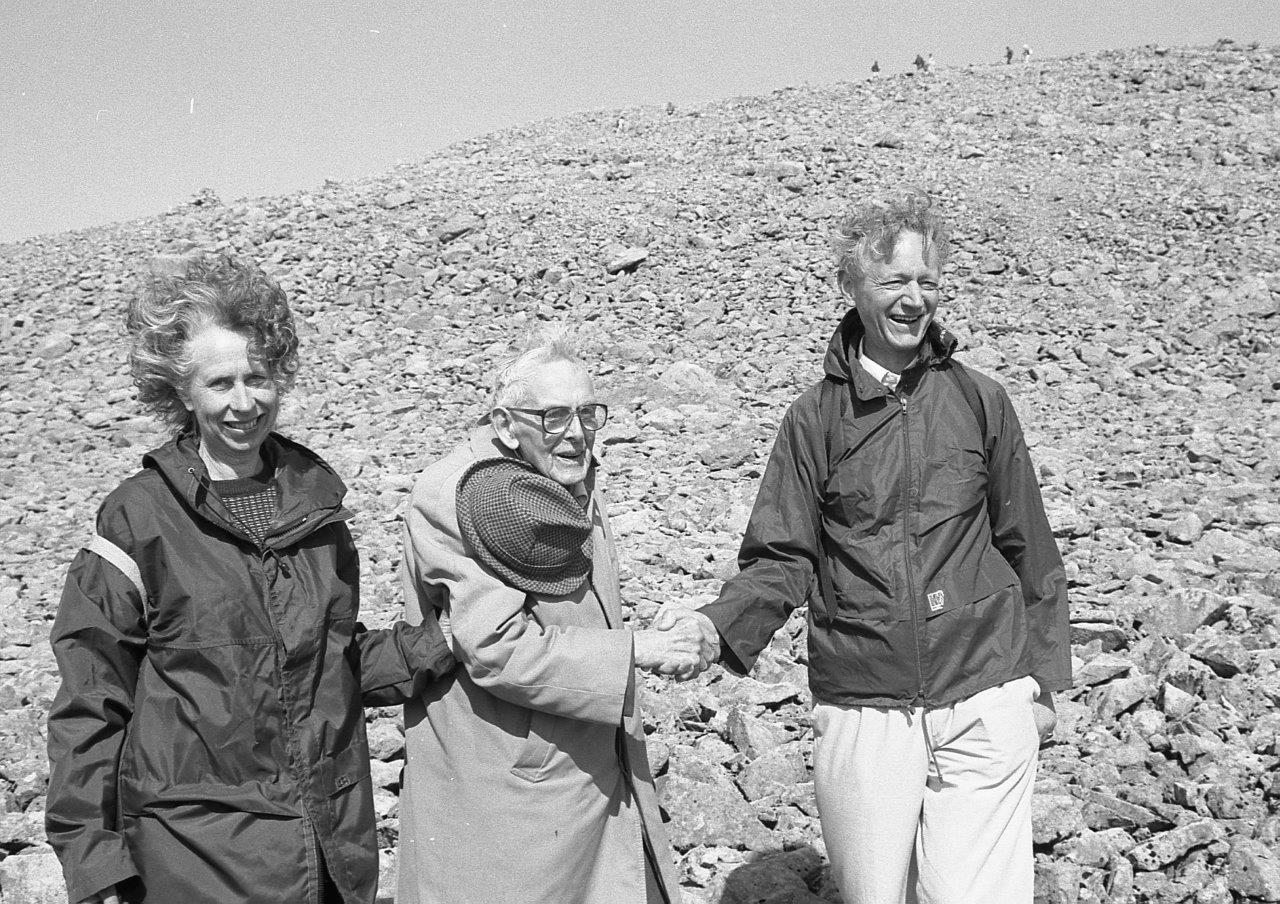 Note… Bert was back down at base well before us. Probably because we had been talking too much. Bert died in 1998 and is buried in Glen Nevis.