Published:

11 May 2021
My Nevis: Alex Roddie
Helping us celebrate 21 years of looking after Nevis is editor of Sidetracked magazine, Alex Roddie, who pays tribute to the Ben's more challenging aspects.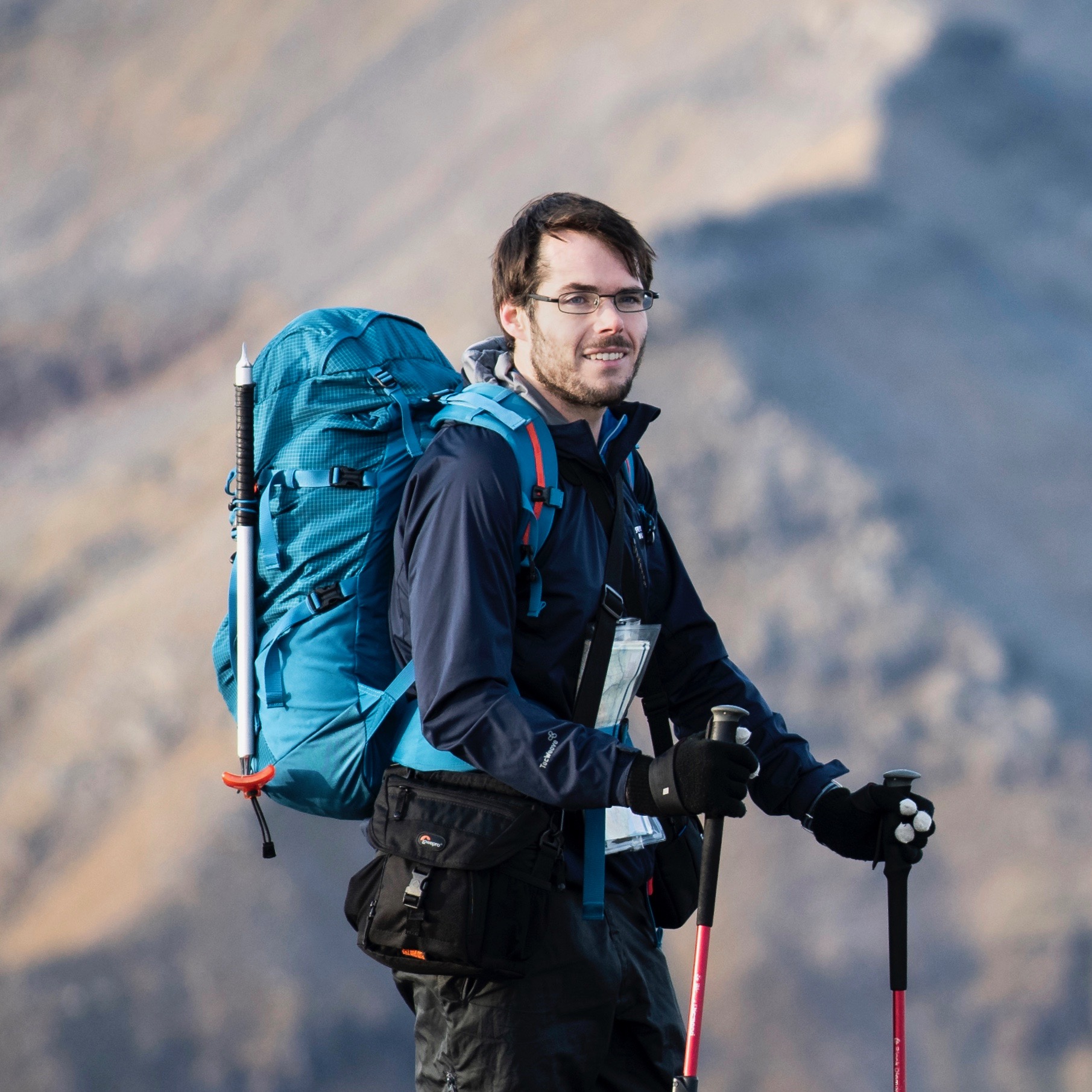 For me, Ben Nevis is a place of drama, magic, and many of the stories that underpin the person I am today. As a climbing-obsessed teenager, it was the legends of the pioneers who cut their teeth on the North Face that enthralled me the most: Harold Raeburn hacking steps up Green Gully with a wooden-handled ice axe, Tom Patey on Hadrian's Wall, Jimmy Marshall and Robin Smith on Orion Face Direct. The North Face of Ben Nevis is a forge of experience and a place where characters are made and tested. It was only natural that I yearned to add my own stories to that shared mythology.
I climbed many of the lower-grade classics, and they enriched my life beyond measure – Ledge Route, Castle Ridge, Tower Ridge, North East Buttress. But for all my starry-eyed dreaming about the imposing cliffs of the North Face, the route that bewitched me the most was the arête between Càrn Mòr Dearg (CMD) and Ben Nevis. This blade-like fin of rock, sculpted by prehistoric glaciers, is either an easy climb or a hard walk depending on your point of view, but everyone can agree that it's one of the best ridge routes in Britain. Especially in winter.
I first crossed the CMD Arête many years ago in summer conditions, and was so enthralled by its perfection, its graceful curve around the lip of Coire Leis, that I returned many times. The thing about Ben Nevis is that you can't appreciate its full majesty by climbing it via the Pony Track to the west, taking the zig-zags up the easiest route. The mountain looks broad and even a little uninspiring from this side, but take the CMD Arête around the back, approaching with full view of the magnificent North Face, and you will make memories for life.
My most memorable crossing of the arête took place in November 2009. The winter's first cold snap had deposited a good dump of snow on the mountain and I set out with my friend Isi, keen to take on this big route in the limited winter daylight hours. Crossing the arête in a near whiteout, treading carefully to avoid the fresh cornice already building on the narrow crest, we could feel the sting of spindrift on our faces and the call of another winter climbing season just around the corner. The excitement of winter, the novelty of crampons after a summer in rock shoes! Tantalising views of the North Face opened up in front of us, revealed and then concealed again by ragged holes in the cloud. And then, as we reached the summit cairn at dusk, the clouds suddenly lifted and golden light spilled over the patchwork of moor and lochan far below. We met no-one else that whole day. Ben Nevis was ours alone. We descended in the twilight, lost in the wonder of it all.
This mountain means more to me than I can ever put into words. It's not only a world-class landscape and a precious habitat; it's an integral part of who I am. For me, wildness is a big part of what makes life worth living.
Professional editor and writer specialising in the great outdoors Alex Roddie currently edits Sidetracked magazine - an online and printed journal that appears three times a year. The summer 2021 edition features an article about our 21 Years caring for Nevis.
Find out more and get in touch
Photo shows Alex near Liathach by James Roddie.