All donations to this appeal will go into our Wild Woods fund for woodland restoration work across all our properties.
Help bring back our wild woods
Our forests play a crucial role in healthy ecosystems – providing clean air and carbon storage as well as important habitats for some of our rarest animals, such as red squirrels and pine marten. But human impact – including centuries of felling for timber, and ever-increasing numbers of deer and sheep – has had a devastating effect.
Native trees now cover just 4% of the UK, and remaining areas of ancient woodland are sparse. Though forestry practices are improving, plantations of exotic tree species, packed too densely for other wildlife to thrive, still make up much of our tree cover. It's vital that we work to repair this damage and bring back our wild woods. Please donate to our Wild Woods Appeal today and help these lost forests return.
Helping our lost forests return
Our Wild Woods programme is putting a spotlight on expanding woodlands in all the wild places we care for. Public support for the first phase of the Wild Woods programme has raised more than £60,000 towards planting 50,000 trees on Skye and Knoydart and helping to restore this unique habitat, part of the Celtic Rainforest.
Regenerating trees at Skye and Knoydart
On Skye, we will be planting 28,000 trees along the Strathaird Peninsula. This newly restored broadleaf woodland will create a corridor of habitat for species such as bats, shrews and woodland birds. On Knoydart, by planting 22,000 new trees, controlling bracken and installing a new temporary electric fence, we hope to establish a greater area of mature woodland to increase the seed source and the prospects of future natural regeneration.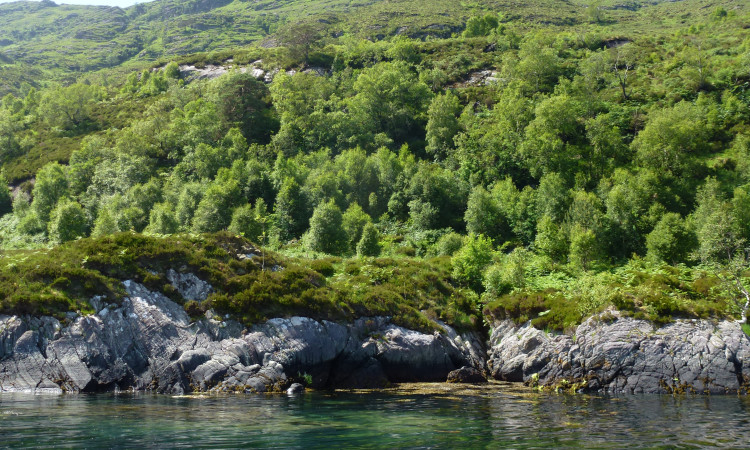 Joining old and new woodlands at Schiehallion
At East Schiehallion, we're working with partners and neighbouring landowners to create the Heart of Scotland Forest, stretching across 3,000 hectares of Highland Perthshire.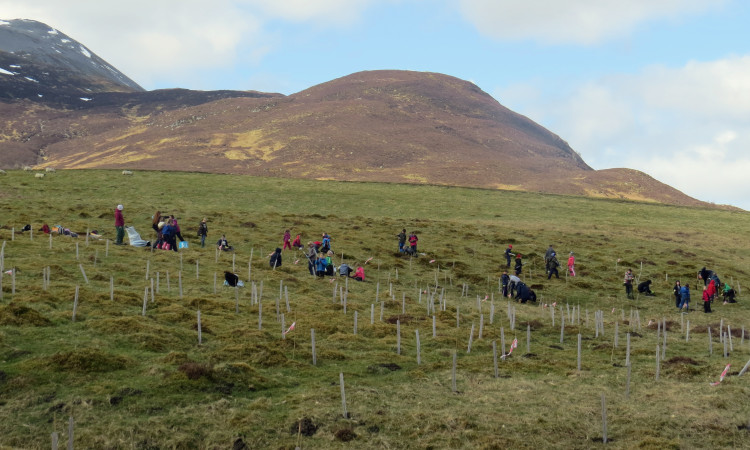 Turning forestry into native habitat at Glenlude
At Glenlude in the Scottish Borders, a former sheep farm and forestry plantation, we're gradually replacing non-native conifers with native broadleaf trees and planting native woodland on open grassland. We're using seeds collected from trees on site and locally, which we grow in our tree nursery.