21 Jul 2022
Field Notes: Finding natural wonder
John Muir Award Provider and poet Ruthie Collins shares her reflections from a year supporting young people from Norfolk to harness their creativity through wild places.
"It's been so good to do – thank you," says Robin Pilgrim-Hastings, Year 4 class teacher at Henderson Green Primary Academy, describing a year working on a John Muir Award, fusing poetry, ecological action and exploration of wild places in Norfolk, including the Broads National Park.
"The children have learned the importance of long-term conservation of wild places, gained a great understanding of nurturing their environment. They now know that it's everyone's responsibility to protect and care for the living things and the John Muir Award has enriched their knowledge of the natural world. It's given their generation a footstep towards further exploration and awareness."
The teaching assistant who's been helping children create bee meadow seed bombs, made up of pollinator friendly wildflower seeds – from self heal, poppies, to red and white clover, is also smiling. It's mid-July and the Year 4 class are illustrating envelopes for their seed bombs with the wildflowers and slogans encouraging us to save the bees.
"Can I make another one? It's for my Gran." We've all just shared a mini performance of my poem Happiness Is Growing In A Field, in class, too, celebrating rewilding, urban and rural wildflowers and the power of nature to flourish and restore.
In September 2021 I started work with the Year 4s at Henderson Green Primary Academy, in Norwich, helping them do their John Muir Award with support from Arts Council England as part of the Natural Wonder Learning Framework complimenting the poems.
We explored the Broads National Park, learning about its rivers and waterways, the heritage of wherries – flat bottomed boats that used to transport people, all major cargo and goods, too, on the waterways. We loved exploring Cary's Meadow, also part of The Broads National Park – trying out pond dipping, to learn about biodiversity in the waterways, researching and drawing mini beasts. We had a fantastic talk from Norwich Bat Group, learning about the Daubentons, Pipistrelles and other bats that you might find roosting at the meadow and locally. Bats are a bit of a maligned species, which partly inspired me to write a poem – Bats about Bats (part of the Natural Wonder series) which was first ever shared with the Year 4s as a trail in the woods, leading up to a real bat cave where bats roost. Children brilliantly memorised and performed it the poem the school on National Poetry Day.
Curiosity is key to thinking like a poet, as it is to thinking like a scientist, or an 'explorer' and this hands on exploration of part of the National Park was a hugely exciting part of the award, for many of the children. In addition to seed bomb making, children learned about plant germination – germinating seeds in class and incubating them until they grew into plants, that they took home. We also learned to be explorers, with National Geographic Education's 'explorer mindset', finding clues throughout the meadow and wild things to create our own rainbow of treasures – from flowers, to grass, to berries. We also celebrated trees, writing poems for a display that was shared to the whole school for National Tree Week in November 2021. Children also planted a grove of oak saplings donated by Save The Oaks in a Secret Garden part of the school grounds.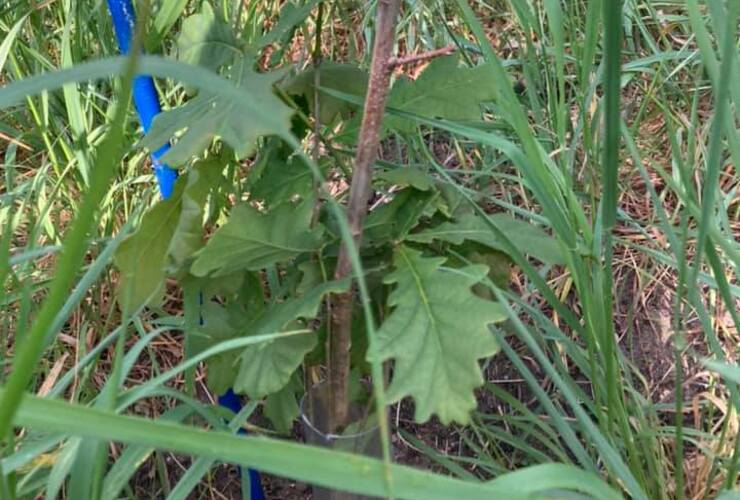 We explored biodiversity you might find in Norfolk, looking at eels and evidence to help us try and figure out its declining numbers. Thanks to the Broads Authority we were able to look at a real – a now banned! – antique eel spear, once used to hunt eel, plus even look at a huge eel skin and heritage eel net. Children took part in an interactive performance of my poem, The Last Eel on Earth, which is illustrated by Bronwen Vaughan at the University of Plymouth and will be available as a children's book to raise awareness of illegal eel trafficking.
As well as taking part in a spring art prize, researching wildflowers and butterflies in Norfolk, children also created their own stories and poems inspired by biodiversity across Norfolk, to help raise awareness as part of the Conserve part of their John Muir Award. We explored scientists and activists such as Rachel Carson, plus how literature can help create change. These stories and poems were shared as part of a magical literary Fairy Door Trail on Cary's Meadow, too, made by Norwich Men's Shed – with QR codes taking families and the public to see their works as they explored and connected with nature.
Julia Henderson, former Head – Henderson Green Primary Academy, commented: "The staff and I at Henderson Green Primary Academy have seen a significant improvement in children who have been learning and working with Ruthie through Natural Wonder. Children's learning outdoors on science, geography and literacy have witnessed children being less stressed, more physically active and most of all a real enjoyment and understanding of how nature promotes social connection and creativity. All of these aspects of working with nature have been significant in improving learning and the love of nature."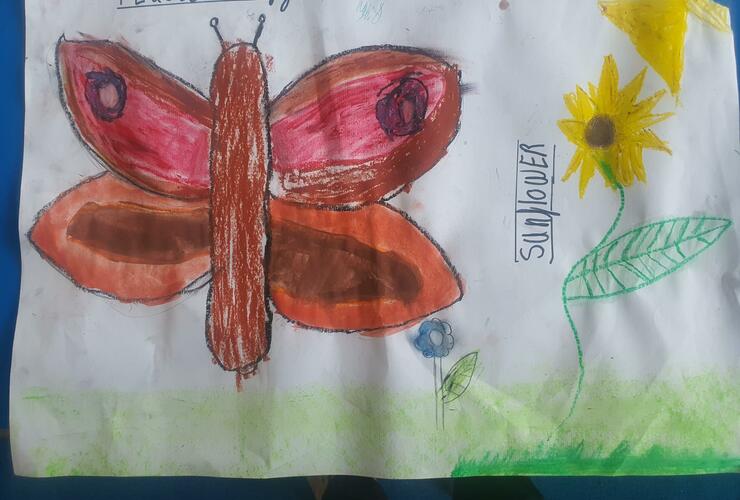 It's been a joy and privilege to work with these children and families across Norfolk – their passion, imagination and love of nature has been an inspiration.
The John Muir Trust's Award scheme was a brilliant find, as it already had a strong interest in the role of literature and poetry in helping to inspire exploration of wild places. I am so glad I snapped up all the remote training for delivering the John Muir Award in the lockdown of 2021. Swapping classrooms for wild places was a bit of a walk on the wild side and unknown for me as a writer and educator, but as John Muir once said: "In every walk with nature once receives far more than he seeks."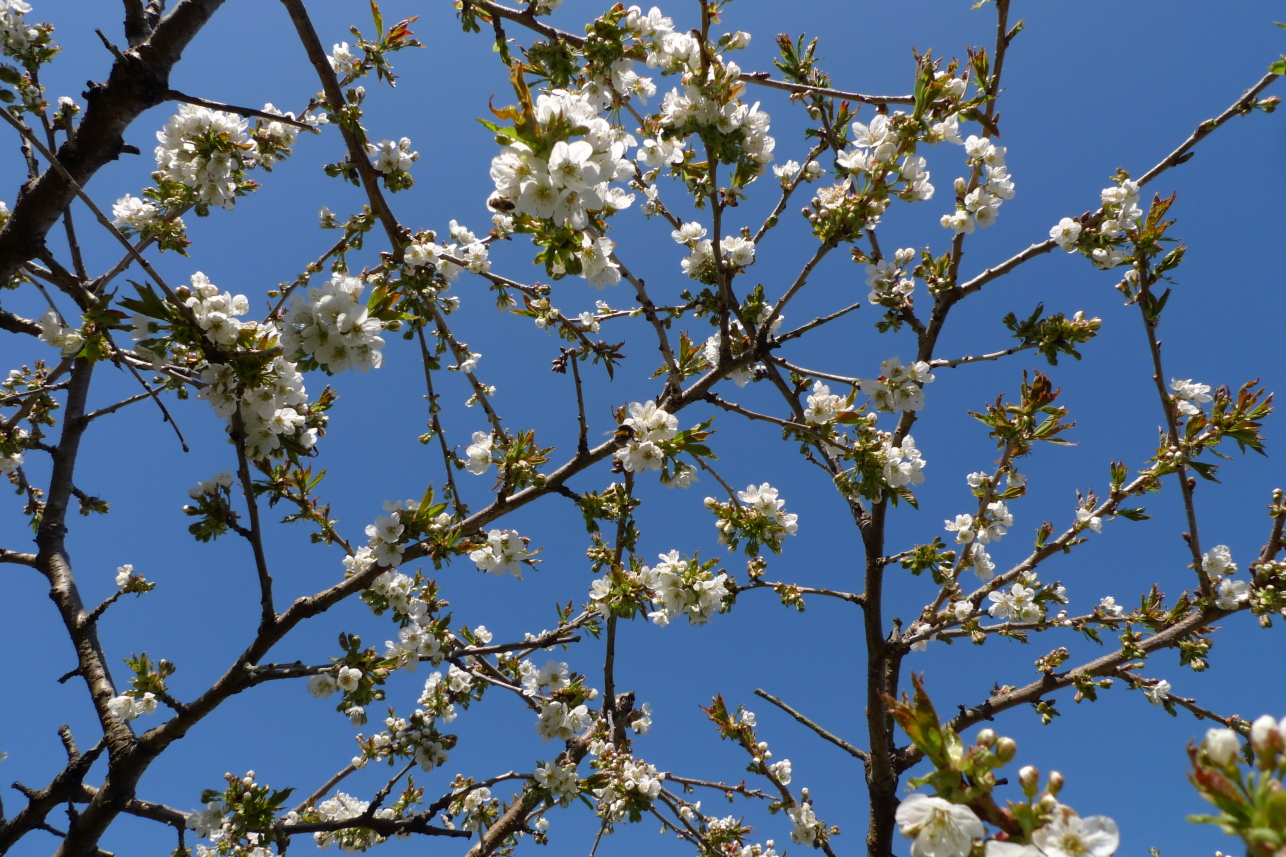 Like this?
Help connect people with wild places and inspire positive action for nature.