Alan Reece Gallery
The regular exhibitions in the Wild Space's Alan Reece Gallery in Pitlochry provide a small income for the Trust's work and help raise awareness of wildlife and wild land conservation.
The Alan Reece Gallery is open WEDNESDAY TO FRIDAY 10am-4pm.
Details of our upcoming and past exhibitions are listed below. Dates may change slightly so please check the website before planning a visit.
To find out more, please email the Wild Space manager or call 07768587354.
Current and upcoming exhibitions
Clare Yarrington: Bones of the Land

From 3 August - 6 September 2021

Award-winning mixed media artist Clare Yarrington makes a welcome return to Wild Space to showcase her recent work. Studying archaeology at Edinburgh University gave Clare new perspective on the landscape as she began to examine beneath the surface of the land as well as above. Find out more about Clare Yarrington.
Now available
We are proud to have on display 'Mountain Hare' - a special artwork created by acclaimed Scottish wildlife artist Paul Bartlett. Limited edition prints available to buy here.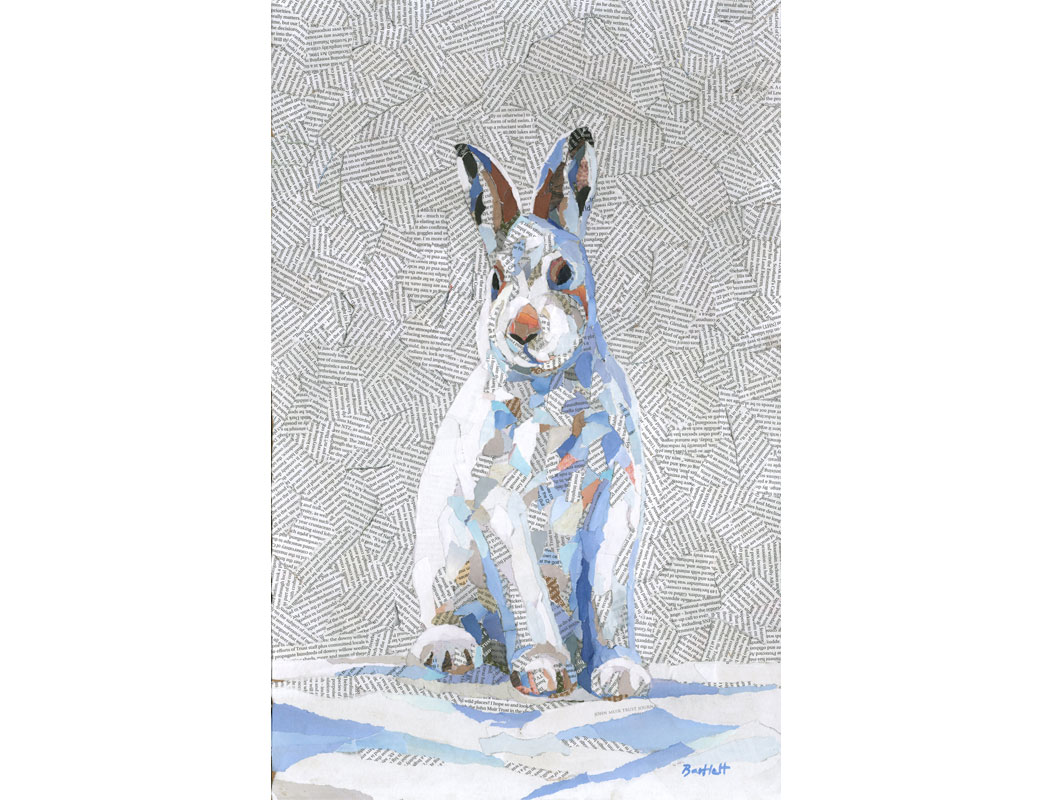 After successfully exhibiting in our gallery last September, Paul wanted to make a painting inspired by the John Muir Trust. He used pages from old John Muir Trust Journals to create this wonderful collage of a mountain hare, a species recently declared protected.
Paul has also generously agreed to produce some limited edition prints of 'Mountain Hare', which are now available for sale in our visitor centre and online shop. All profits will support the work of the John Muir Trust.
The artist said: "One of my favourite things to do is to travel through the hills of Scotland, and doing so in winter offers a special kind of magic. Often on my winter trips, one of the few other living things I see are mountain hares which have earned a special place in my heart. To see a wild mountain hare bound effortlessly across deep powder is a wonder and the source of inspiration for many a painting. I'm delighted to support with my work the efforts of John Muir Trust to preserve our wild places, for the benefit of wildlife like the mountain hare."