As we work to drive progress towards a more sustainable future on the land and in Government, we are also working hard to minimise the environmental impact of our day-to-day operations.
The Trust has stepped up its ambitions to become a carbon credible organisation, looking at carbon in a holistic, conscious, systemic and ecologically responsible way.
Why Carbon Credible?
The Trust uses this term rather than net zero, because net zero puts an undue emphasis on carbon production rather than consumption. In other words, it focuses on the carbon emitted, and the removal of emissions through offsetting, rather than looking more holistically at reducing carbon in the first place.
Being carbon credible is about encompassing policy solutions, land management, innovation, education and engagement.
Ways We're Working to Reduce Our Carbon Footprint:
With a dedicated Carbon Officer, the John Muir Trust looks to reduce its carbon footprint through everything we do. Here's how:
Actions we're taking that other organisations and businesses can replicate:
Energy:

Ensured all owned offices and buildings are supplied by 100% renewable energy suppliers that also commit to investment in renewable energy development. Check out the UK's leading green energy comparison site to help your family or business make the switch.

Transport:

Offer employees an electric vehicle salary sacrifice scheme, through Octopus EV.
Additional annual leave for slow travel - employees will be given additional annual leave days to cover any time spent getting to and from their holiday destination using low carbon (and often slower) forms of transport
Participate in a Cycle2Work scheme
Monitor emissions from business travel and update staff quarterly on how this compares to our baseline
Implemented an internal policy that encourages employees to reduce unnecessary travel and encourage the use of more sustainable forms of transport
Committed to replacing all fleet vehicles with electric by 2027 at the latest

Office:

Hold regular carbon literacy webinar series for staff
Switched all our printers to default to double sided printing and are filled with recycled paper as standard
Encourage paperless offices by recording and reporting number of sheets printed
Ensured all our office appliances and electronics are defaulted to eco settings
Have an equal number of recycling bins to rubbish bins, strategically located to make recycling options more prominent
Hung posters in our head office 'nudging' staff to choose efficient behaviours
Implemented a sustainable procurement policy assessing the carbon credibility of suppliers and giving consideration to local labour and materials

Supply chain: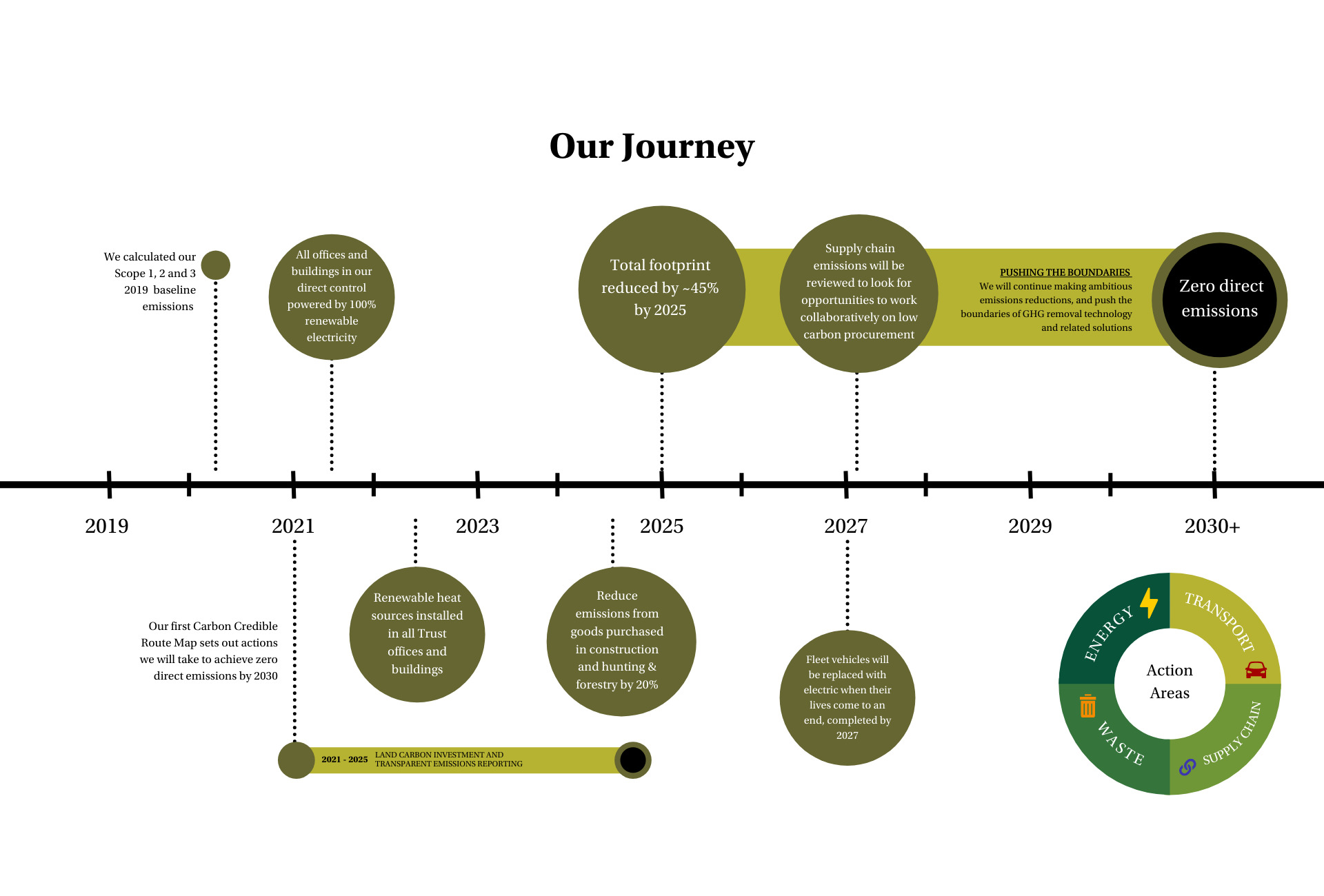 Other actions we're taking towards carbon credibility:
Commissioning research into carbon emissions from deer management
Assessing the carbon stored on our land to inform future land management strategies
Piloting a crofting carbon project to explore models and financial mechanisms for carbon sequestration with crofters and grazing committees
Convened meetings with other eNGOs, public and community land managers to collaborate on carbon reduction strategies
Partnered on the CivTech project developing technological solutions for landowners to assess carbon in their land
Developed a policy proposal for a Carbon Emissions Land Tax which would drive climate positive behaviour change for Scotland's large landowners
The John Muir Award Conserve Challenge helps participants make a positive difference for wild places
Teach a carbon module for our Junior Ranger programme which contributes to our land carbon baseline report
Resources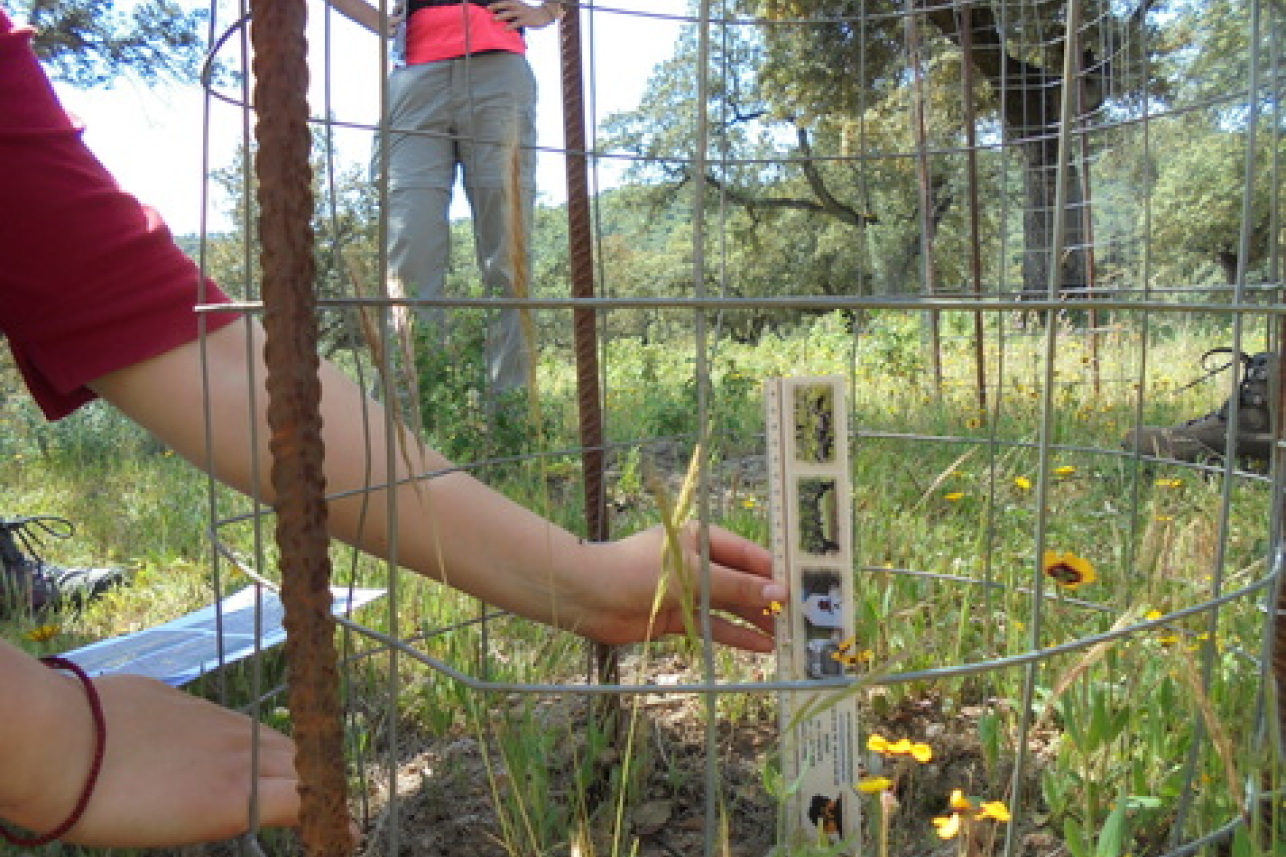 Join our carbon credible journey
Join a growing and progressive conservation organisation from just £3.50 per month