23 Jul 2020
Education and infrastructure key to nurturing responsible access
Engagement Officer Ross Brannigan returns to the hills and shares his thoughts on responsible access and infrastructure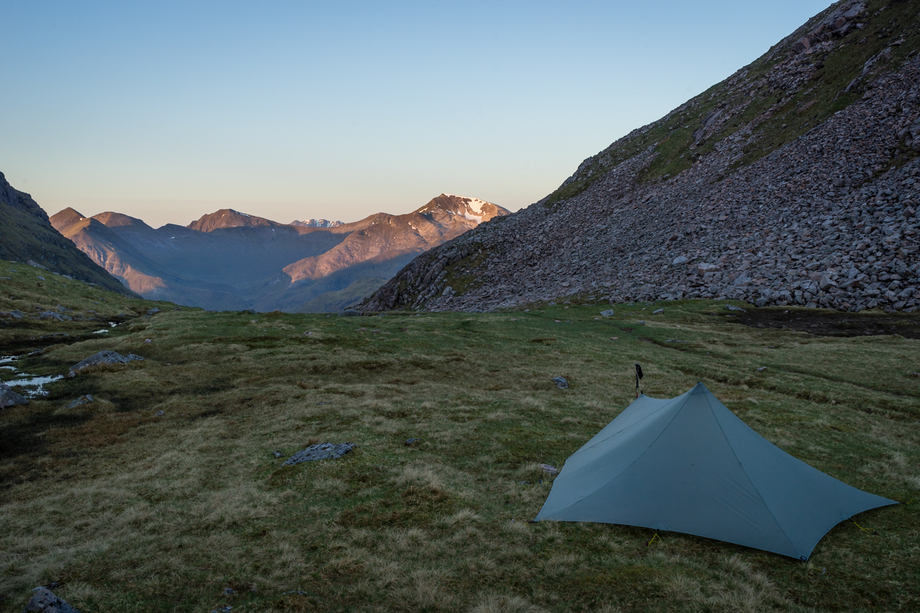 As I stood atop Beinn a'Chaorainn in the Cairngorms, I breathed in that clean, free air that can only be found in those high places that have for months been inaccessible to me and many others.
I am lucky enough to have had some small hills, woodlands and trails close to home throughout lockdown, but for others, the easing of restrictions across the UK is the first time they have been able to get out and enjoy nature fully again.
The roads, car parks and hills have been busy recently, with the vast majority of people enjoying themselves safely and responsibly as they get back to doing what they love. Arriving early at the Linn of Dee car park, already there were people shouldering rucksacks and hoisting bikes off their cars, ready for a grand day in the outdoors.
It is not surprising so many people took advantage of the recent easing of restrictions and spell of good weather, but this has had some unfortunate consequences: bins overflowing; cars parked precariously on verges and even blocking roads; overcrowding at popular areas; and, most clearly, an increased amount of litter.
This is the result of four months of people keeping local, meaning everyone is heading out at the same time. Yet, it has thrown into light some of the issues that remain when it comes to accessing our outdoor spaces.
It is very easy to want to erect barriers between us (responsible walkers, runners, campers) and them (often parking poorly, leaving litter and camping equipment, and not following regional access codes).
What is clear is that, regardless of whether one is aware of the Scottish Outdoor Access Code or the Countryside Code for England and Wales, understanding and putting into practice what these codes advise relies on a level of understanding about the value of our natural environment.
The codes centre around four key principles:
Respect others
Respect the environment
Take responsibility for your actions
Leave no trace
Of all, the latter is the easier to understand: Don't leave evidence of your being there. If you are trying to find evidence of responsible access, you won't – because it isn't there. It is troubling to me – as a wild camper, bothy-lover, campervanner – to see how badly people treat our camping and campervan spots and bothies across the UK, and I wonder how much of this is down to a lack of connection and awareness of how important our natural spaces are. For many, their only experience of camping is festivals, which are no model in how to camp responsibly.
I spoke to Carrie, the John Muir Trust's ranger at Sandwood Bay, who said: "In my opinion the answer (and it's not an easy or quick answer) lies in education and teaching people to have respect, not only for the countryside, but for the country as a whole, from an early age.
"I also believe that for people to love the environment, children need to be able to access the outdoors to discover nature for themselves, in all its muddy, stingy, scratchy glory. I wouldn't have come to love and care for nature if I hadn't been exposed to it through an outdoor childhood. I know this is increasingly difficult for many, which is why including outdoor education in schools is important."
As we look beyond Covid-19, we have to consider what type of recovery we want. For me, that has to be a green recovery, with a greater emphasis on connecting with nature from a young age through outdoor classrooms and initiatives such as the John Muir Award. This must be done regardless of socioeconomic background, and – in my view – be mandatory so as not to create a continuing divide between the children of parents already connecting with the outdoors and those who do not, which only exacerbates the problem.
However, the answer should also lie in investment and infrastructure. While there is an argument for increased car parking to reduce problems caused by too many vehicles on verges and streets, there is also one for better public transport systems to and from outdoor spots.
I was encouraged to see a new bus service between Fort William and Glen Nevis established, supported by the Trust's partners at the Nevis Landscape Partnership, alongside Lochaber Environment Group and Shiel Buses. This will, hopefully, remove some of the issues on the roads with too many cars parked.
There is also the potential for a system similar to France's aires, giving motorhomes and campervans a space to stop off and use facilities. New Zealand also has so-called freedom camping, with free camping on public land, often featuring toilets, cooking facilities and more.
Could this be extended to small-scale, low-cost, serviced 'wild' camping spots for tents to reduce irresponsible camping, perhaps funded by the proposed "tourist tax" which is currently being considered by the Scottish Government? However, care is needed to not compete directly with small, privately-owned camping businesses which exist across Scotland, England and Wales. These campsites will have suffered during lockdown, and might even see income reduced as more people seek out free informal camping.
On the hill, maintaining paths, putting in new signage to reinforce the messages of the SOAC and countryside codes and engaging with visitors is an important part of the Trust's work, recently implemented with the help of funding from the Rural Tourism Infrastructure Fund (RTIF).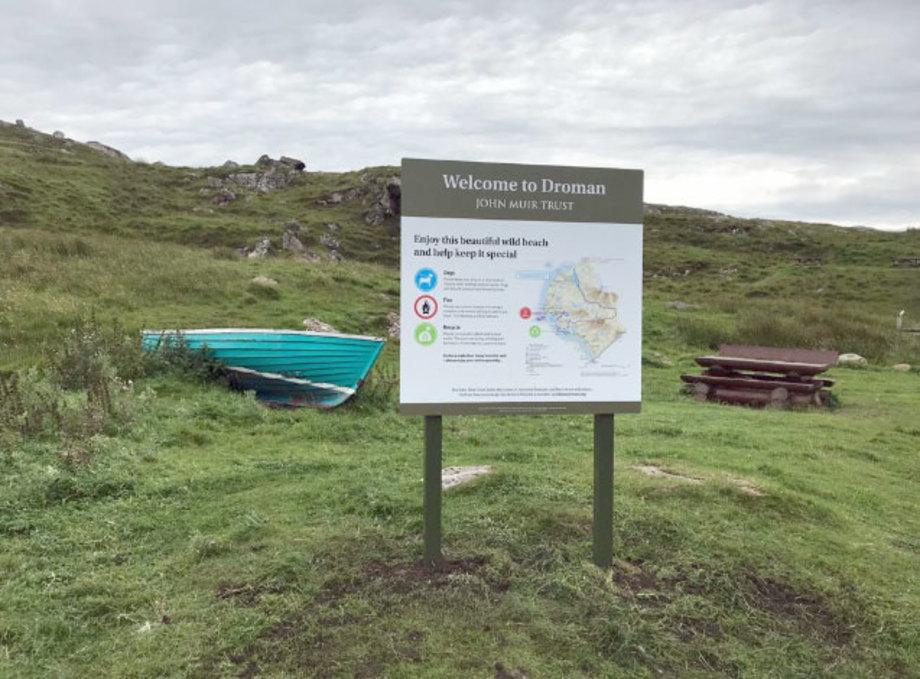 Finally, there appears to be very little enforcement from authorities when it comes to bad camping behaviour. This may be down to some misunderstanding by authorities on the working of the local codes and bylaws, but there should be legal reprimand for those not following them.
This is by no means a complete solution, nor a full overview of legislation, but this is where our focus should lie. Creating visitor management plans that put wild places and communities at their heart is crucial to keeping a balance between the vital income provided by tourism and the protection of our wild places.
It is great to see so many people getting out to enjoy the outdoors for their phyiscal and mental health, but with proper education, engagement and investment in infrastructure, as well as safeguarding wild places through appropriate enforcement, we can ensure that everyone can connect with wild places respectfully and responsibly.


For more detailed information about camping in Scotland, click here and see the appendices for more advice on how to camp responsibly.
In England and Wales, wild camping is permitted at the landowner's discretion, but is generally acceptable if it is away from homes, is lightweight, done in small numbers for a short period and you leave no trace. Read more here.
Featured image: David Lintern camping near Ben Nevis
Wild Action Fund
Help us connect people with nature and inspire positive action for nature