Sandwood
Sandwood covers 4,703 hectares (equal to 6,586 football pitches!) of wild and crofted land just a few miles from Cape Wrath on the north-west tip of Scotland. Sandwood Bay – one of the most remote and beautiful beaches in Scotland – is the jewel in the crown of Sandwood estate. Guarded by sea-stack Am Buachaille (the shepherd), this breathtaking beach dwarfs visitors in size.
The wider Sandwood estate, also containing eight islands, a saltwater lagoon and the freshwater Sandwood Loch, lies within a Special Area of Conservation (SAC). The designation is for its dune grassland, shifting dunes and machair. This gives it the highest level of protection under European law. It's also a national Site of Special Scientific Interest (SSSI).
What we're doing
We maintain the four-mile path to Sandwood Bay, which is under constant erosion from the weather and the footfall of visitors. Sections are easily washed away due to the soft soils.
Most of Sandwood is under crofting tenure, and it's the crofters who manage much of the landscape today. We work closely with the local community to ensure this special place is protected and enhanced. As well as pathwork, we monitor the spectacular wildlife in the area, and carry out deer management and beach cleaning with volunteers.
Wildlife at Sandwood
Sandwood is home to the rare Great Yellow bumblebee, as well as hundreds of nesting seabirds. The sea cliffs around Sandwood attract fulmars, guillemots, razorbills and shags. Seasonal visitors include great northern divers, golden plovers and redwings.
One of the best examples of machair on the mainland of Scotland lies between Sheigra and Oldshoremore. It contains more than 200 different species of plant, including eight orchids. The peatlands of Sandwood are among the most important wildlife habitats in north-west Scotland.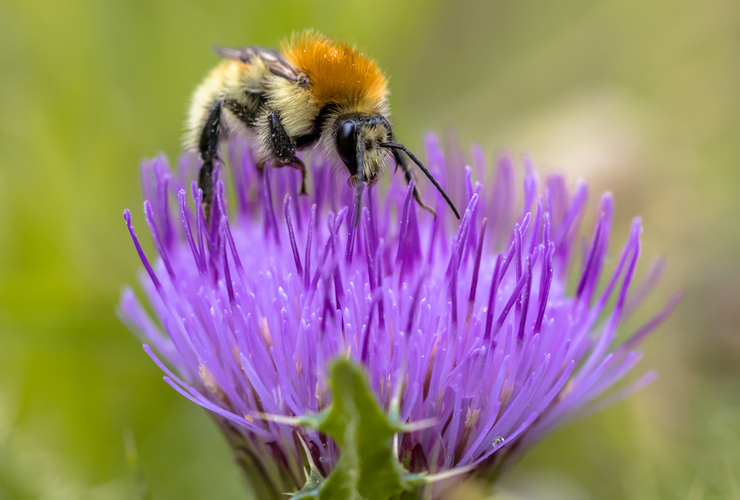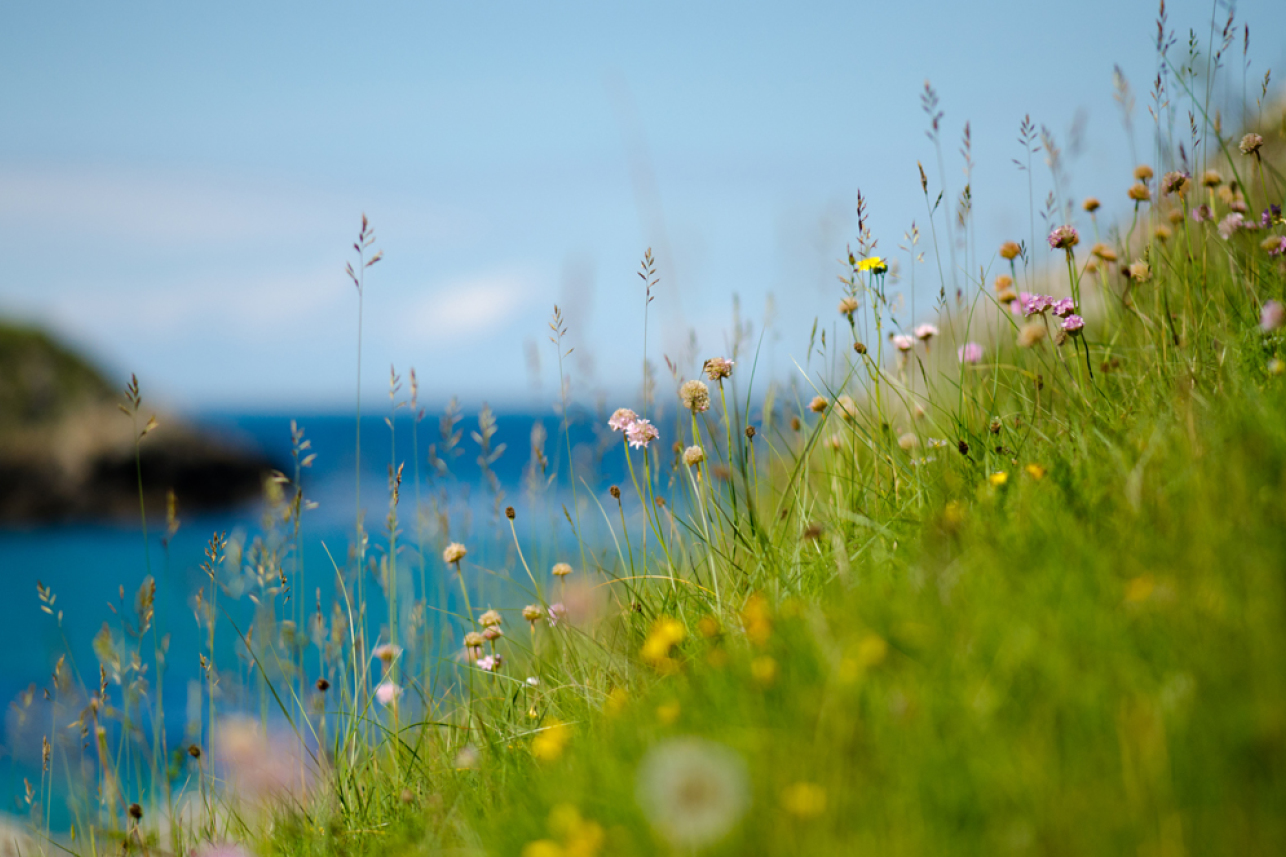 Give a Protect Machair gift
Our Help a Habitat symbolic gift helps to protect machair, a rare wildflower-rich grassland found at Sandwood
Visiting Sandwood
Sandwood lies on the coast of Scotland, 11 miles from Cape Wrath, the most north-westerly point in mainland Britain.
You can reach the bay by walking the four miles from the car park at Blairmore, crossing exposed moorland. Parts are uneven and often wet so be prepared and dress appropriately. Remember that Sandwood is an active crofting estate.
Please be sure to follow the Scottish Outdoor Access Code if you are visiting.
Sandwood is a popular destination. If you find the car park full, please have a plan B in mind.
Useful information (new Sandwood management plan coming in mid April soon)