Families and self-guided participants
You can get involved in the John Muir Award through an organisation, or as an individual, small independent group or family.
Family John Muir Award
In addition to the individual John Muir Award, we have created a Family Award that welcomes involvement as a family unit and can include all ages and abilities.
The Family Award offers an opportunity for families to work towards a shared goal, helping improve parent-child and inter-generational relationships, boost confidence and simply enjoy spending time together outdoors. Family members play, learn and work together to collectively achieve the Award Criteria, receiving one certificate per family that recognises their joint achievement. Families of any shape and size can get involved, including extended family, carers, guardians and foster families.
The Family John Muir Award can be delivered by organisations working with families, including charities, community learning and development services and schools. Families can also get involved directly in a self-guided capacity (see below).
More information
Download our Family John Muir Award guidance for more information, and examples of the Family Award in action in a variety of settings.
Download
Self-guided participation
Individuals, families and small independent groups are welcome to participate in the John Muir Award as part of their own projects, hobbies, trips, voluntary work or other adventures. Whilst the Award operates largely through established organisations, self-guided participants can design their own John Muir Award based around the places and activities that interest them.
Activities that could contribute include:
A holiday or series of family outings to wild places
Volunteering for local or national conservation issues
Working towards a Duke of Edinburgh's Award
A college, club or University expedition or project
An environmental or outdoor hobby – such as birdwatching, climbing, hillwalking, sailing...
Educational, developmental or training courses – such as plant or bird identification, Mountain Leadership, drystone walling…
Staff development and away days
Creative nature-based activities – such as painting, drawing, photography, film-making, writing…
Responsibilities:
Ensure that you fulfil all Award Criteria prior to requesting your certificate.
Use John Muir Award processes, documents and timeframes to ensure effective registration and confirmation, and maintain relevant records.
Ensure open communication with John Muir Award staff (phone/email).
Whilst engaging in activities that contribute towards the achievement of your John Muir Award, you (or a parent / guardian) are wholly responsible for ensuring that adequate health & safety procedures are in place.
The Award Criteria and process for getting involved in a self-guided John Muir Award is the same. Please send us a completed Proposal Form setting out your plans at least two weeks before you wish to start your Award. See our Get Involved page for more information.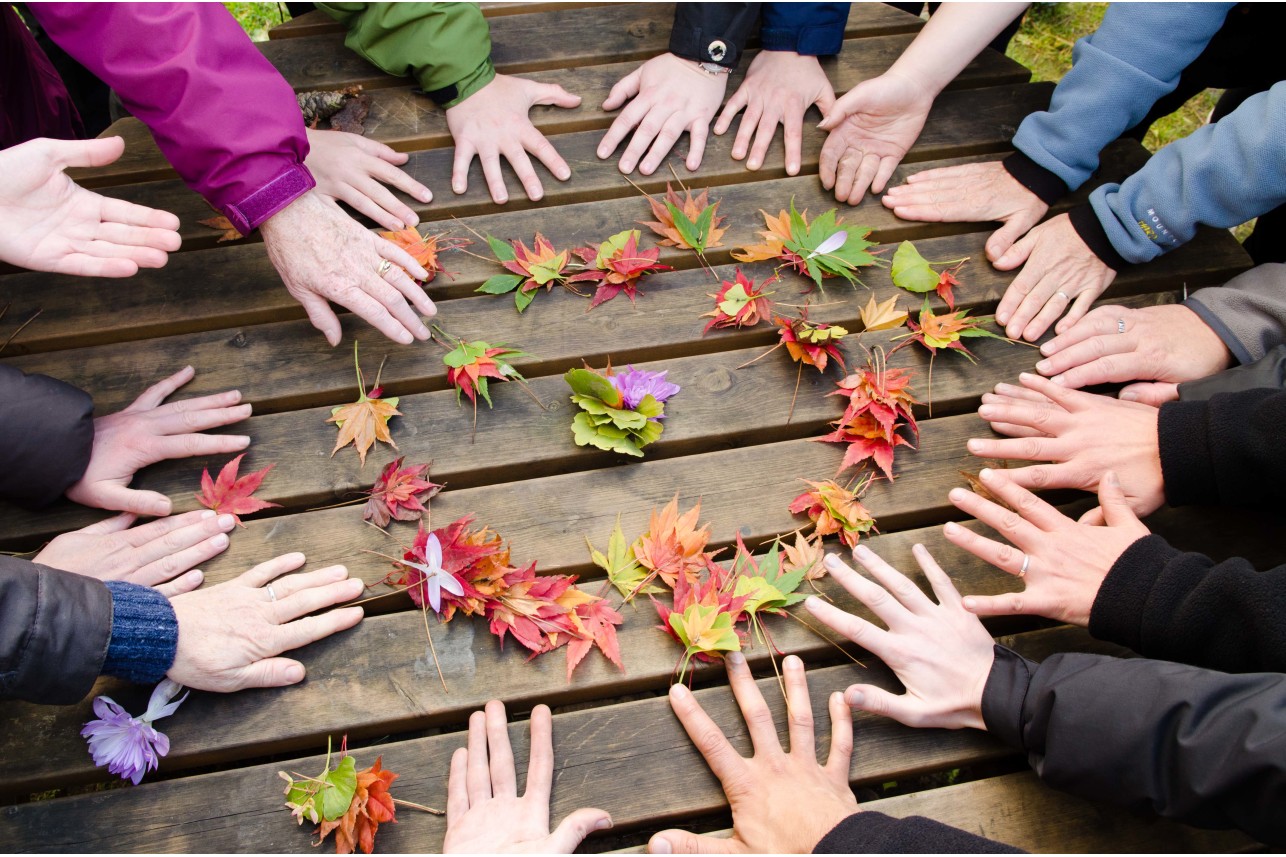 Support the John Muir Award
Find out about how you can support us to continue offering the John Muir Award